There are multiple ways to help farming families improve their lives.
Families throughout the world rely on farming as their source of income. However, they often live in poverty and malnutrition because they lack the agricultural skills or resources to sustain their land. Your gift to these farm projects will touch the lives of impoverished families in Jesus' Name.
Farming isn't easy in parts of Niger, with its poor soil conditions and inadequate access to water for irrigation. But villagers who receive the gift of sheep are able to supplement their income by selling the offspring. People around the world rely on these animals for nutritious milk and warm wool. You can provide a sheep or other livestock to a family in need for $350, or share the cost for $35.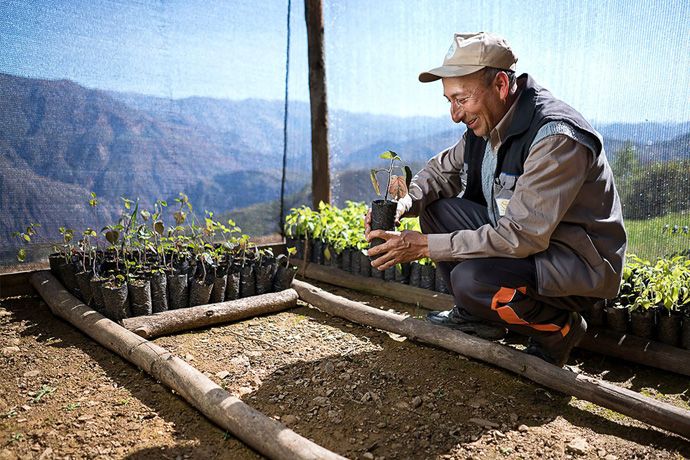 Sometimes something small can make a huge impact. We've found that seedlings of trees like avocado, papaya, and mango can thrive even on the fringe of the desert. For just $45, you can give seedlings to a family that will produce food for many years to come.
Goats are changing the lives of women-headed families in Uganda. The goats they receive and sell from Samaritan's Purse allow them to earn additional income to support their families. In Kenya, fresh goat's milk is helping keep children healthy. For $70, you can provide a goat or another dairy animal so that we can minister to families around the world.
Farming families in difficult locations across the world will especially benefit from resources and training that will help them improve their harvests. With your gift of $55, we can provide a poor farming family with this training, as well as drought-resistant plants or high-quality seeds, fertilizer, and new tools.