Desperate families receive critical aid from our local partners.
Samaritan's Purse is working with our local partners in Pakistan to provide emergency relief to thousands of families devastated by widespread floods. We also now have staff members on the ground overseeing the response.
Monsoon rains began pounding the country more than three months ago. At one point, one-third of the nation was inundated with floodwaters. Some areas have received five times the normal yearly total of rain. Millions of acres of crops have been affected.
More than 1,500 people have died, with thousands more injured. Nearly 2 million houses have been damaged or destroyed, displacing millions of men, women, and children.
Samaritan's Purse partners are distributing critical supplies such as food (both cooked and dry), water filtration kits, heavy-duty shelter material, and hygiene kits throughout the hardest-hit areas.
"Millions of people are suffering in Pakistan right now as a result of the worst flooding in decades. But events like this are also an opportunity for the floodgates of God's love to be poured out and received," said Jason Martens, Samaritan's Purse project manager.
More than 30 million people are feeling the impacts of this record-breaking rainfall.
Please pray for our teams and partners as they serve people in need. Pray for hurting families as they rebuild their lives after this historic monsoon season.
Note: This story was first published on Sept. 1 and has been updated to reflect more recent information.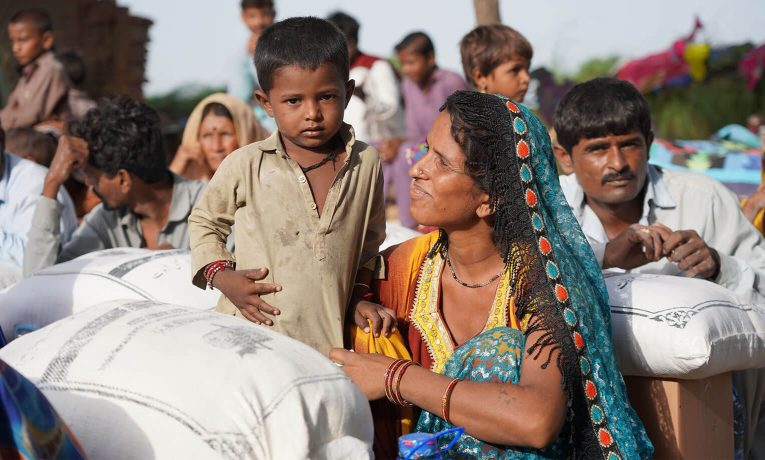 Pakistan Relief
Samaritan's Purse is responding in Jesus' Name to help people devastated by catastrophic flooding in Pakistan. Your gift will help meet emergency needs such as shelter, clean water, food, and basic hygiene.