Samaritan's Purse pilots are a critical link for military couples in search of God's healing in The Last Frontier.
Bless the Marriage of a Military Couple
013960
A deafening buzz nearly every summer morning fills the air, echoing through the trees and mountains surrounding Port Alsworth, Alaska. There's a good chance that one or two Samaritan's Purse planes and pilots are responsible for breaking the wilderness silence.
"As a young kid I grew up next to an Air Force base, and I was always looking up," said pilot guide John Erickson. "I just knew from a very young age that I always wanted to fly."
Each year for the summer season of Operation Heal Our Patriots more than 160 military couples, along with scores of Samaritan's Purse volunteers and staff, arrive by airplane on the gravel runway at Samaritan Lodge Alaska, our wilderness lodge in Lake Clark National Park.
Aviation for Remote Ministry
Planes are the only practical way to reach this remote wilderness area 120 aeronautical miles west of Anchorage. Samaritan's Purse pilots provide the weekly transport of couples, staff, and volunteers, and for the regular delivery of supplies.
Watch the video above about our Alaska pilot guides.
And nearly every day of the season, our Lodge-based pilot guides John Erickson and Bill Sims carry veterans and spouses aboard float planes on excursions to wilderness locations. Flying and guiding provide these pilots with opportunities to share the Good News of Jesus Christ in the unmatched beauty of the region.
"I gave my life to the Lord in an airplane so aviation has always been special to me. I love to show people what God has created in this immense vastness," said Sims. "Our heart is that these couples come to know the Lord and that His light would shine through us."
So far this year, more than 120 military couples have been to Alaska for a week of Biblically based marriage enrichment, 55 participants have received Jesus Christ as Lord and Savior, 62 couples have recommitted their marriages to God, and 70 individuals have been baptized in Lake Clark.
"Our heart is that these couples come to know the Lord and that His light would shine through us."
We praise God for the ways He has worked in so many lives and marriages since the Operation Heal Our Patriots program began 2012 and that He has blessed us with aircraft, gifted aviators, and ground crews committed to the Gospel mission among these couples.
Samaritan's Purse Aircraft in Alaska and Worldwide
More than 80 percent of Alaska can only be reached by air travel, so nearly every Samaritan's Purse project in the state depends upon our Alaska fleet to get us there.
This includes CASA airplanes, Caravans, King Airs, and our floatplanes piloted by highly-trained and -experienced aviators accustomed to the rigors and variables of traversing the vast wilderness of The Last Frontier.
Many of our projects around the world require dedicated aircraft and aviators ready to respond quickly wherever disaster strikes.
Our Douglas DC-8 aircraft recently airlifted 17 tons of relief supplies and personnel to the fire-devastated communities in Hawaii. Since 2016, our DC-8 has flown more than 175 missions airlifting relief specialists, medical teams, and over 7 million pounds of cargo into numerous countries.
Africa-based Caravans and DC-3s enable relief ministry throughout that continent, and a newly-acquired Boeing 757 will expand our long-range capacity.
Please pray for our pilots, crews, and mechanics in Alaska and around the world, all working in Jesus' Name to rush relief to people in need.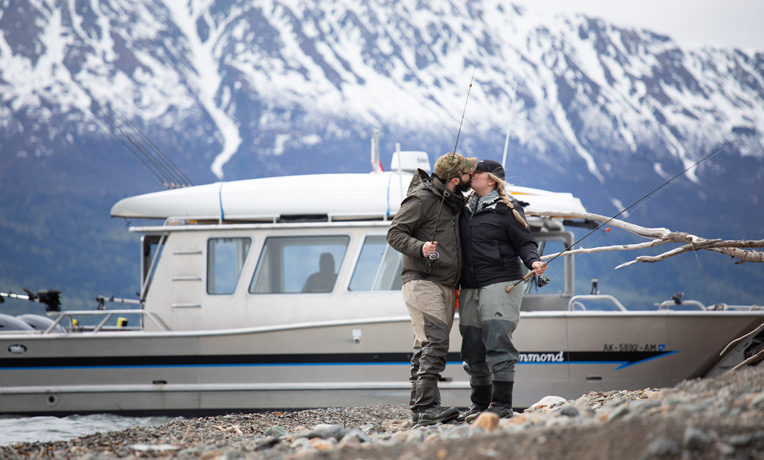 Bless the Marriage of a Military Couple
Operation Heal Our Patriots helps military couples build a strong spiritual foundation during a week of Biblically based workshops, relationship-building wilderness activities, and individual care by our retired military chaplains. We offer all this free of charge to these American heroes as a token of our appreciation for their service and sacrifice. Your gift will help us cover the costs—including transportation, lodging, activities, and long-term Family Care—so that we can help them find hope in the Lord.
---
Operation Heal Our Patriots 013960
Suggested Gift: $60