Ava is an avid runner who had a heart condition corrected at birth. Now she's helping others through Children's Heart Project by organizing a special 5K.
Ava Evans knows that not every child around the world has the chances at life that she's had. She was diagnosed with a ventricular septal defect, a hole in her heart, when she was born. It was corrected through surgery.
"God gave me an opportunity to be here and be alive and live for Him," Ava said.
Not only is she alive, but she is an accomplished runner who can fly through the miles on competitive high school courses. Not only did God heal her and give her athletic ability, but He's filled her heart with the love of Jesus Christ.
Her love for God and her passion for running have spilled over into a desire for helping others whose hearts need healing through surgery. She started a benefit run called "Ava's March for Hearts," a 5K fun run created specifically to help fund heart surgeries through Children's Heart Project.
This project of Samaritan's Purse started more than 25 years ago and has since arranged for critical cardiac surgery for more than 1,400 boys and girls from over a dozen countries. Please pray for the children who continue to come to North America through this program.
"We look forward to serving more and more children," said Franklin Graham, president of Samaritan's Purse. "We pray for physical healing and, most importantly, we pray that God will use our efforts to heal hearts for eternity through the Gospel of Jesus Christ."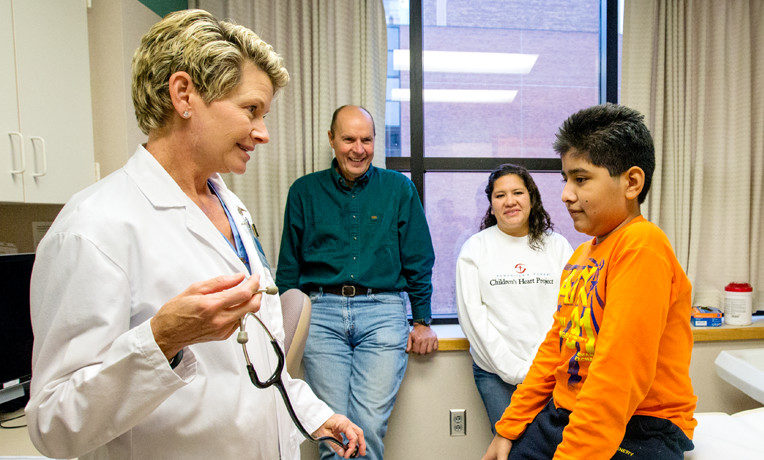 Save a Child's Life
About one out of every 100 babies has a heart defect that surgeons can routinely repair. Unfortunately, many of them are born in poor or remote places where their families cannot access the cardiac care they urgently need. Through our Children's Heart Project, Samaritan's Purse transports boys and girls from places like Bolivia, Mongolia, and Uganda to hospitals in North America. Doctors, hospitals, and host families and churches donate their time and services, but airfare is a major cost—typically $2,200 per person for international flights. For $50, you can share in this cost so that we can offer life-saving surgery and the unsurpassed hope of Jesus Christ, "the way, the truth, and the life" (John 14:6).
---
Children's Heart Project 013687
Suggested Gift: $2,200 | Share the Cost: $50