Samaritan's Purse continues to help families devastated by the Aug. 14 earthquake.
International Emergency Relief
013310
Samaritan's Purse continues to serve in Jesus' Name in the aftermath of a deadly 7.2 magnitude earthquake that rocked Haiti's southern peninsula on Aug. 14. Our DC-8 aircraft flew out just one day after the disaster with a Disaster Assistance Response Team (DART) and tons of emergency relief. We quickly set up an Emergency Field Hospital in Les Cayes that continues to treat earthquake injuries and provide support in a region now overwhelmed with critical medical needs.
In addition to our mobile hospital, our DART is also providing emergency shelter material and solar lights, and have set up two water filtration systems in communities without clean water access.
On Sept. 7, Edward Graham traveled to Haiti to encourage Samaritan's Purse staff as well as those suffering after the earthquake. "I'm very proud of our DART members. They do incredible work, all at a moment's notice," Graham said. "The DART responds to show the love of Christ and to share the Gospel by meeting the immediate needs following a disaster."
Please continue to pray for the people of Haiti and for our teams as they demonstrate God's love during this desperate situation.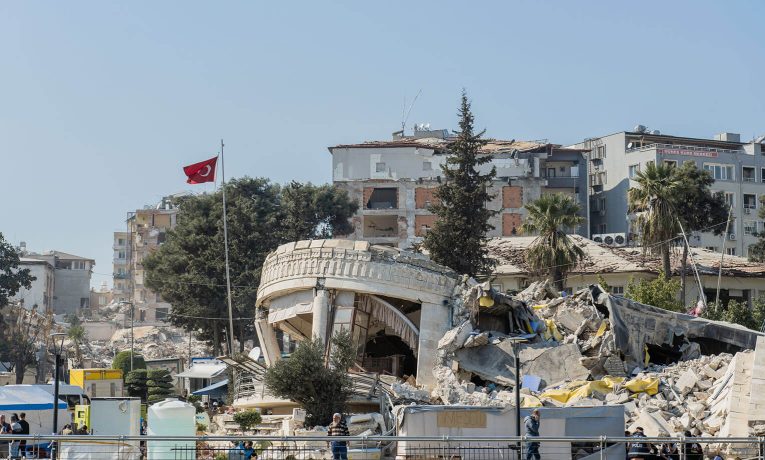 International Emergency Relief
When natural disasters strike or armed conflict causes people to flee, Samaritan's Purse responds quickly to bring relief to those in urgent need. We can provide food, clean water, and shelter, among other necessities. One way we help in disaster situations is by handing out "family survival kits" that include warm blankets, buckets with water filters, cooking utensils, soap, and other daily essentials. For just $45, we can provide a lifeline to a family that has lost everything, to help them get back on their feet.
---
International Emergency Relief 013310
Suggested Gift: $45