At Samaritan Lodge Alaska, God is healing the hearts and marriages of combat-injured veterans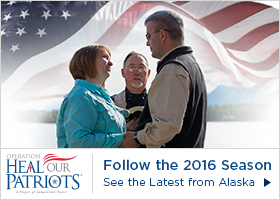 When Phil and Jenny Quintana landed on Lake Clark it had been a long journey already, and not just in terms of connecting flights.
As a lance corporal in the U.S. Marine Corps, Phil had seen and experienced things only people who've been there can understand. Then, in 2005 in Afghanistan, his near-brushes with tragedy caught up to him. An IED struck the Humvee he'd been protecting from within the vehicle's gun turret. His leg, back, and head were severely injured.
Through many surgeries, including the amputation of his leg in May 2015, Phil and Jenny's marriage also suffered. The physical and emotional trauma of a combat injury takes a heavy toll on a relationship.
Breathtaking, Life-Changing
Flying into Samaritan Lodge Alaska, Phil said the setting for their week of marriage enrichment through Operation Heal Our Patriots took his breath away.
"Snow-capped mountains," he said of the lodge's Lake Clark location. "Beautiful lakes and rivers. It was breathtaking."
But the majestic scenery they experienced while walking the grounds and bear watching in nearby wilderness areas couldn't compare to the new landscape God fashioned in their hearts and their marriage during their Operation Heal Our Patriots experience.
"God gave me so much clarity on what I had been doing with my life and my marriage," Phil said.
In conversations with Chaplain Dan Stephens, and with fellow military couples, Phil said he and Jenny both began to rethink their relationship with Christ.
Over the course of the week, Jenny gave her life to Christ, Phil gave his life "back to Christ," they rededicated their marriage to God, and the couple was baptized in Lake Clark.
"I gave myself back to Christ and to my family up there [in Alaska]," Phil said. "The whole thing was an amazing experience for us."
Please pray for Week 5 couples as they return to their homes. Pray that they will rely on God each day for strength. Pray also for couples at Samaritan Lodge this week (6) and for upcoming participants as they travel to Alaska through Operation Heal Our Patriots.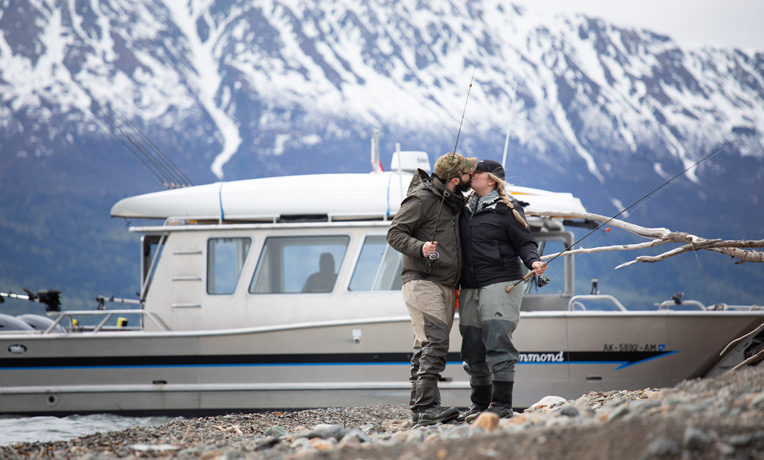 Bless the Marriage of a Military Couple
Operation Heal Our Patriots helps military couples build a strong spiritual foundation during a week of Biblically based workshops, relationship-building wilderness activities, and individual care by our retired military chaplains. We offer all this free of charge to these American heroes as a token of our appreciation for their service and sacrifice. Your gift will help us cover the costs—including transportation, lodging, activities, and long-term Family Care—so that we can help them find hope in the Lord.
---
Operation Heal Our Patriots 013960
Suggested Gift: $60