Homeowners in Mississippi and Arkansas are grateful to God for bringing help during their time of need.
U.S. Disaster Relief
013622
Samaritan's Purse quickly responded after major flooding hit Desha County, Arkansas, and Bolivar County, Mississippi. More than 20 inches of rain fell in some areas. Some homeowners had to evacuate, and others were rescued by boat.
Volunteers worked hard for weeks in both of these states, bringing physical relief and spiritual encouragement to families overwhelmed by the devastation. Though our work in Arkansas has now wrapped up, we still need volunteers to help us meet the needs of struggling homeowners in Mississippi. There, our teams continue ripping out waterlogged walls and flooring, removing personal belongings, and spraying for mold.
Watch the video at the top of the page to hear from two homeowners who have continued to trust God and to praise Him during these difficult times.
In addition to our work in Mississippi, we also need volunteers to join our current disaster relief deployments in Lake Charles, Louisiana, and Metro Detroit. To learn more and to sign up, visit spvolunteer.org.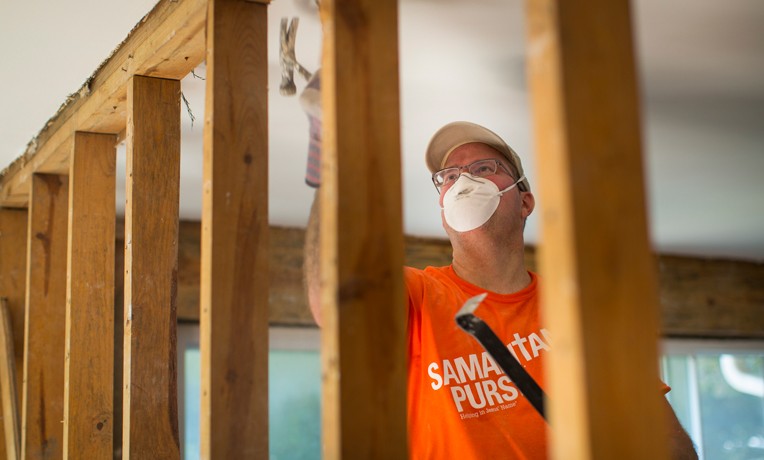 U.S. Disaster Relief
Samaritan's Purse mobilizes and equips thousands of volunteers to provide emergency aid to U.S. victims of wildfires, floods, tornadoes, hurricanes, and other natural disasters. In the aftermath of major storms, we often stay behind to rebuild houses for people with nowhere else to turn for help.
---
U.S. Disaster Relief 013622