Omar and Heidy Cortes reconnected with God and with each other at Samaritan Lodge Alaska while attending Operation Heal Our Patriots.
Bless the Marriage of a Military Couple
013960
Army Sergeant Omar Cortes served in the military for 15 years and was deployed twice to Iraq. He was medically retired in 2013 due to his combat injuries. After returning home to Puerto Rico, Omar and his wife Heidy started growing apart and desperately needed to reconnect—not only with one another but with God.
Omar and Heidy attended Week 1 of Operation Heal Our Patriots this summer at Samaritan Lodge Alaska. As soon as they walked into camp, they said they felt peaceful. The beautiful Alaskan environment and the Biblically based marriage enrichment classes helped them focus on each other. Heidy said they "disconnected to connect with each other."
View the video above to learn more about how God worked in their lives in Alaska.
Operation Heal Our Patriots continues this year's 17-week summer season through Sept. 22. Please pray for the wounded veterans and their spouses and for our teams as they share Christ's love and the hope found only in Him. Pray also for our ongoing Family Care ministry to all the couples in our program, which began in 2012.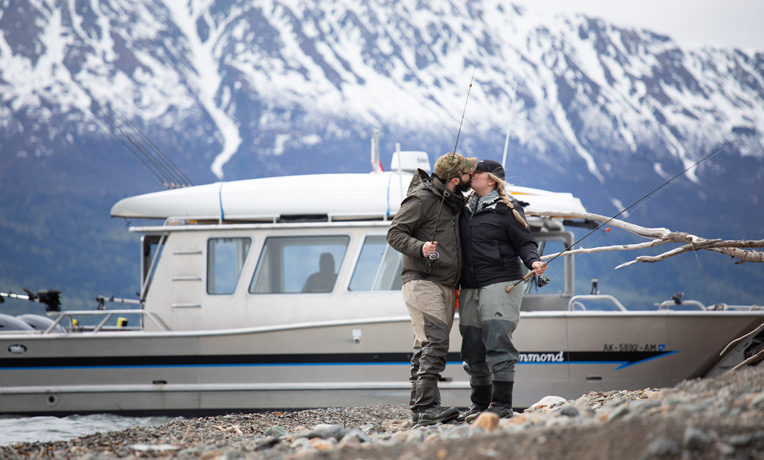 Bless the Marriage of a Military Couple
Operation Heal Our Patriots helps military couples build a strong spiritual foundation during a week of Biblically based workshops, relationship-building wilderness activities, and individual care by our retired military chaplains. We offer all this free of charge to these American heroes as a token of our appreciation for their service and sacrifice. Your gift will help us cover the costs—including transportation, lodging, activities, and long-term Family Care—so that we can help them find hope in the Lord.
---
Operation Heal Our Patriots 013960
Suggested Gift: $60