Samaritan's Purse is helping homeowners in Wabash County, Illinois, following a destructive tornado that hit May 19.
U.S. Disaster Relief
013622
Samaritan's Purse North American Ministries has deployed to help homeowners in Wabash County, Illinois, after a tornado hit May 19, downing trees and damaging homes.
The storm struck hardest around Keensburg and Mt. Carmel.
Disaster Relief Unit #1—stocked with supplies and equipment—left our North Wilkesboro facility on Sunday morning, May 22. Volunteers (both day and overnight) begin work on Monday, May 23: cutting up trees, tarping roofs, and helping clear debris.
Our host for this response is Community Church of God, 1532 College Drive, in Mt. Carmel.
The Billy Graham Evangelistic Association Rapid Response Team has also deployed.
Please pray for those struggling after this storm. Pray also for our staff and volunteers responding here and in South Dakota, that we would bring relief and comfort in Jesus' Name.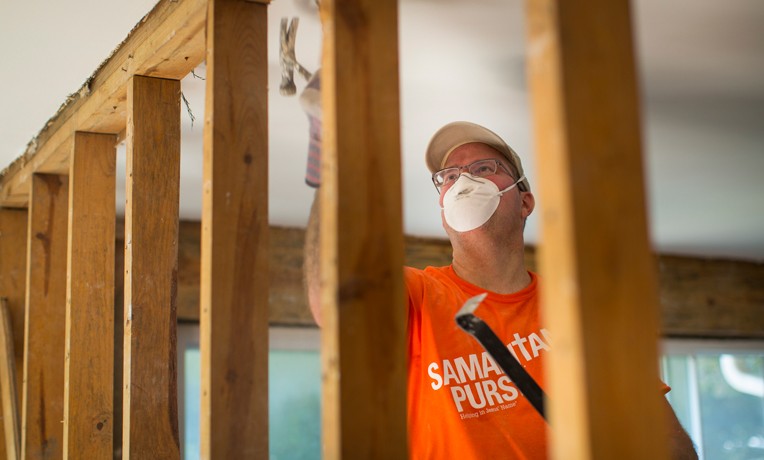 U.S. Disaster Relief
Samaritan's Purse mobilizes and equips thousands of volunteers to provide emergency aid to U.S. victims of wildfires, floods, tornadoes, hurricanes, and other natural disasters. In the aftermath of major storms, we often stay behind to rebuild houses for people with nowhere else to turn for help.
---
U.S. Disaster Relief 013622