One of our disaster relief units has been deployed to Breathitt County, Kentucky, where the state's worst flooding in decades devastated communities in early March.
U.S. Disaster Relief
013622
VOLUNTEER IN BREATHITT COUNTY, KENTUCKY
Samaritan's Purse is bringing relief to Breathitt County, Kentucky, in the aftermath of historic flooding across the eastern part of the state. Hundreds of homes were damaged or destroyed in what authorities say is the worst deluge in decades.
Our Disaster Relief Unit 1—a tractor trailer packed with relief supplies and equipment—has arrived in the Bluegrass State, after rolling out from our ministry center in North Wilkesboro, North Carolina.
Assessment teams are working with churches and local authorities in Breathitt County to determine needs as we mount a strategic response to assist with cleanup in hurting communities.
Billy Graham Rapid Response Team chaplains have also deployed to the area to offer spiritual support and encouragement to homeowners suffering in the wake of this disaster.
Volunteer teams are being sent out from our base of operations at Providence Pentecostal Church, 3928 Hwy 15 South in Jackson, Kentucky. They are helping in Jesus' Name, assisting homeowners by removing waterlogged walls and flooring, ruined belongings, and clearing homes of other debris.
Please pray for the flood-impacted communities in Breathitt County. Ask that even in the midst of such devastation they would experience hope through the work and encouragement of God's people.
Note: This story was updated on March 12.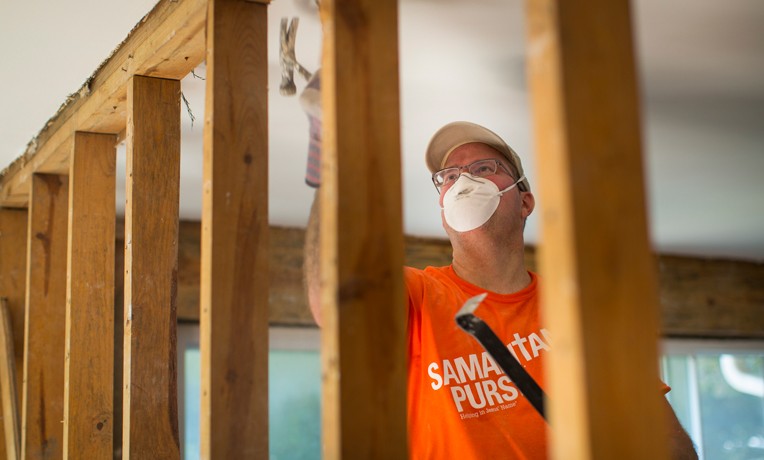 U.S. Disaster Relief
Samaritan's Purse mobilizes and equips thousands of volunteers to provide emergency aid to U.S. victims of wildfires, floods, tornadoes, hurricanes, and other natural disasters. In the aftermath of major storms, we often stay behind to rebuild houses for people with nowhere else to turn for help.
---
U.S. Disaster Relief 013622