More money within a village means less desperation to migrate
"Labor trafficking is a massive issue, but it should not be seen as unchangeable," said Barry Jessen, manager of the Samaritan's Purse trafficking prevention program in Cambodia.
Barry and his team work in villages near the border with Thailand to educate families about the risks of unsafe migration and to train them for income-generating opportunities in their communities.
From every four Cambodians who go to Thailand for undocumented work, one winds up trafficked. Our team thinks about it this way: every time they can help four people make informed migration decisions, then one person has been saved from the horrors of human trafficking, one family has been spared the trauma of losing a loved one or having them return as a broken stranger. It's hard to overemphasize the impact of trafficking prevention.
"Every day we are hearing these stories of people who have taken the inputs from Samaritan's Purse over the last three years, applied them, been coached and supported, and have made life-changing decisions that are working," Barry said. "Futures are being rewritten every day."
Two of those futures belong to Sam Ouen, 54, and her husband Mak Seng, 56—both rice farmers in northwest Cambodia. They are the proud parents of four sons and four daughters.
Life as a rice farmer in this area is hard even in a good year. Farmers usually get only one crop annually and, as margins are low, don't make enough money to save for the input costs of seed and fertilizer for the next season. This means that every year they have to borrow money at exorbitant interest rates. This crippling interest combined with the low yield of the crop creates a cycle of poverty.
In 2013, a drought resulted in a particularly bad year and the complete failure of Sam and Mak's rice crop. As usual, the couple was carrying significant debt from planting the crop and desperately needed money or they would lose their rice, land, and maybe even their house.
This desperation led them to migrate to Thailand without any planning or the proper documentation. Once across the border, they were able to find construction work, but it was not as they had expected. The wages were higher than in Cambodia, but they had to pay fees to the local police to avoid being arrested. In the end, they were still arrested and deported. The couple returned to Cambodia without any savings because all of their money went to pay their debt. However, escaping with their lives provided them with a second chance that many undocumented workers do not get.
When the couple arrived back in their village, they were looking for a better way to care for their children and give them a brighter future. That's when they joined a savings and cooperatives group made up of over 50 fellow villagers. The group is a part of the Samaritan's Purse Safe Migration and Trafficking Awareness program.
Our staff trains the savings groups on how to avoid being trafficked—including wise decision-making about migration, the risks of human trafficking, and its consequences. In order to provide more solid economic footing, we teach the groups cash management, credit management, and, of course, saving. They also learn how to successfully operate a small business, including the basics of finance, marketing, supply chain management, and entrepreneurship. The more money they can earn and keep in their own villages, the less likely they will be to end up in a dangerous migration situation.
Samaritan's Purse provides materials for the groups like cash boxes and ledgers, as well as ongoing support and problem-solving assistance. But the groups are designed to be self-driven. They decide their own policies, procedures, and loan rates.
"They have the ability to change the future of their families and their village. They have the vision for their own village," Barry said. "God created them with potential, dreams, and ability."
Groups meet once or twice a month to deposit savings, write loans, and collect payments. The money is used to provide loans to members at low interest rates for things like school fees, medical emergencies, agriculture needs, and small businesses. Dividends are distributed at the end of the year, and members have the option to keep that money or reinvest it in the group.
Because of their savings group, Sam Ouen and Mak Seng could replant for the 2015 season by borrowing money for seed and fertilizer at a lower, affordable rate. Sam also borrowed 300,000 riel (USD $75) to start her own small business selling noodles.
She has already earned enough to repay her loan and is now bringing in between 30,000 and 50,000 net riel (USD $7.50-$12.50) per day—more than she was making in Thailand. It comes with the added bonus that she is safe in her own home, free from daily exploitation and the threat of deportation, and able to raise her children.
This has been a complete lifestyle change for the family who now spends evenings sitting together in their house, eating, and planning for the future. The children attend school under the watchful gaze of a loving mother and father who have experienced firsthand the life of the unskilled, undocumented worker in Thailand and are committed to ensuring that their children never will.
Additionally, Sam and Mak's savings group has big dreams for the future. On top of increasing their overall savings and loans, they are planning to build a rice mill for the community and reduce the migration rate by providing more low-interest loans for small businesses.
Samaritan's Purse currently has 68 active savings groups in Cambodia, almost all of which can function independent of our support. They've collectively saved over $14,000 USD—a huge sum in these villages. More than 35,000 people are benefitting from the groups, and the program has reached 10,800 families with safe migration and trafficking awareness training.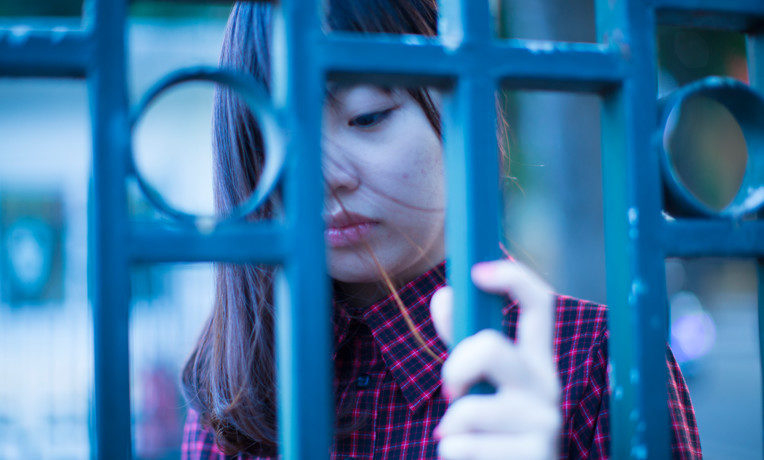 Help Prevent Human Trafficking
Samaritan's Purse works with churches along borders in Southeast Asia and elsewhere to help protect those who are most vulnerable to trafficking and slavery. Your gift will help us to reduce exploitation, provide vocational training, and introduce laborers to the One they can trust.
---
Human Trafficking/Exploitation 013964
Suggested Gift: $125