Two Mongolian women see the truth of the Gospel when they bring children to the U.S. for surgery through Children's Heart Project
Anya's fingers were pink. Her gums were bright. It was a marked difference from the blue hands that methodically put together Lego pieces earlier that morning. Her aunt, Ariuka, looked up with a smile and said, "Anya OK."
After spending a few more minutes by her niece's bedside, Ariuka wandered into the next room. There, a baby was wriggling around on the bed as he grunted and pulled at the cords attached to his body. He looked up, smiled, and then looked down again to work at the cords. He let out a shrill scream that told everyone around him that he was ready to get up.
Give
His mother walked to his bedside and cautiously rubbed his stomach. She smiled and quietly said his name. "Bataa."
Ariuka spoke to the baby's mother, Zulaa, in Mongolian. Zulaa handed over her camera as she continued to coo over her baby. Ariuka walked into her 8-year-old niece's room again and took photos of her fingers, her face, and her small body. She smiled as she looked at each one. Anya was OK.
A Journey Begins
The day before, Ariuka hadn't been convinced that Anya would live.
Anya and Bataa both were born with heart defects that threatened to claim their lives while they were still young. They traveled from Mongolia to Minnesota through Children's Heart Project, the Samaritan's Purse ministry that brings boys and girls to North America for operations that give them a chance at a full, healthy life.
But after traveling halfway around the world, Ariuka had heard doctor after doctor tell her that there was a risk with the surgery. It was a small, unlikely risk, but it was possible that Anya would not wake up after her heart operation.
Ariuka became fearful as she thought of Anya's parents back home. If their daughter died while in the U.S., what would she tell them?
Ariuka had been the only option for a guardian when it came time to leave Mongolia. Anya's mother was pregnant and couldn't travel, so she had to say goodbye to her daughter, not knowing if she would see her again. Ariuka thought of this departure as she wondered if Anya would ever see her mother again.
She told the interpreter, Bayraa, about her fears.
"Ariuka was very nervous because she said, 'This is not my own child,'" Bayraa said. "'What if something bad happens to her? I am very nervous. What will I tell the parents?' I said, 'Ariuka, just tell Jesus, and He will give us a comfort. Let's trust in the Lord.'"
As a Buddhist, Ariuka doesn't have faith in God. But when they arrived in the U.S., Bayraa began sharing her faith with Ariuka and Zulaa. Both of the women are interested in learning more about this Jesus who Bayraa so obviously worships and trusts.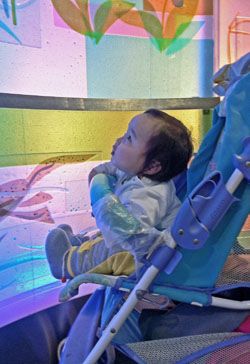 However, Zulaa is especially hesitant to accept anything about God because she fears persecution from her Shamanist family. At 19 she is barely old enough to be considered a woman, and her parents still have influence over her, especially because her father provides for her and Bataa. But as she spends more time with Christians, her heart is opening to the truth.
"I felt very much comforted by the Christian people here," Zulaa said. "Being away from home, I feel so much alone, but church people are caring a lot. They stop by and pray for us all the time. That means a lot to me."
Ariuka is more open to hearing the Gospel. She asked Bayraa several questions as she thought about Anya's surgery and the care shown by the people from the host church. After thinking about it, she came to a conclusion.
"They must be showing God's love to us," she said.
The Journey Ahead
Since their time in the hospital almost a month ago, the children have grown stronger.
They can now play and develop like other children their age. Ariuka and Zulaa are ecstatic to see their progress. This weekend, they will start their expedition home to be reunited with their families.
Although neither of the women has accepted Christ during the trip, their journey is not over. The Children's Heart Project staff will continue to visit the families occasionally, and Bayraa will keep in contact.
As God works in their hearts, please pray that they would make a decision that would eternally change their lives.
UPDATE: Ariuka, Anya, Zulaa, and Bataa made it home safely and were joyously reunited with their families. Anya's family was especially excited to see her pinks fingers. Most importantly, before leaving the U.S., the two women accepted Christ as their Savior. As they return home, they will tell their families and friends about the saving grace of Jesus Christ.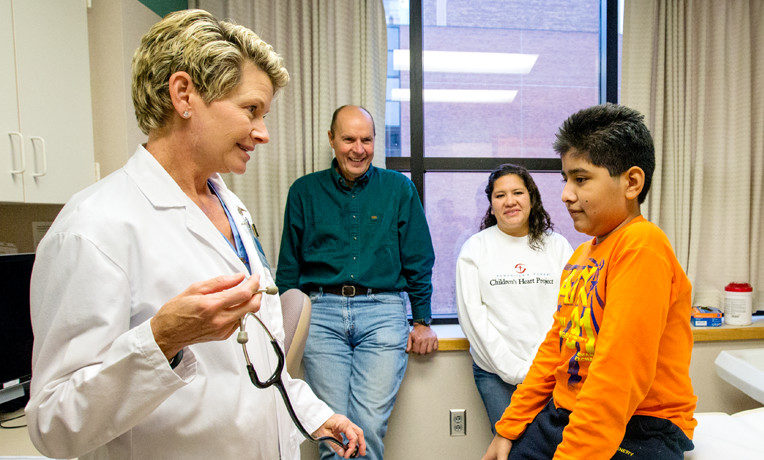 Save a Child's Life
About one out of every 100 babies has a heart defect that surgeons can routinely repair. Unfortunately, many of them are born in poor or remote places where their families cannot access the cardiac care they urgently need. Through our Children's Heart Project, Samaritan's Purse transports boys and girls from places like Bolivia, Mongolia, and Uganda to hospitals in North America. Doctors, hospitals, and host families and churches donate their time and services, but airfare is a major cost—typically $2,200 per person for international flights. For $50, you can share in this cost so that we can offer life-saving surgery and the unsurpassed hope of Jesus Christ, "the way, the truth, and the life" (John 14:6).
---
Children's Heart Project 013687
Suggested Gift: $2,200 | Share the Cost: $50