Samaritan's Purse volunteers continue working hard in Jesus' Name after historic flooding in the metro Detroit area left many people desperate for help.
U.S. Disaster Relief
013622
Eleni Zoyiopoulos is 81 years old and she left Greece many years ago to make her home in the United States. Eleni and her husband were restaurant servers and did whatever was needed in order to provide for themselves and their children. But after recent catastrophic flooding hit the greater Detroit area, nearly all of Eleni's personal belongings were destroyed.
"All these years I worked hard. Now, I lost everything," she said.
Watch the video above to hear from Eleni and how she continues holding onto faith. Our volunteers also share why they have come from across the country to help people they've never met.
In addition to our work in Michigan, we also need volunteers to join our disaster relief deployments in Lake Charles, Louisiana, and Bolivar County, Mississippi. To learn more and to sign up, visit spvolunteer.org.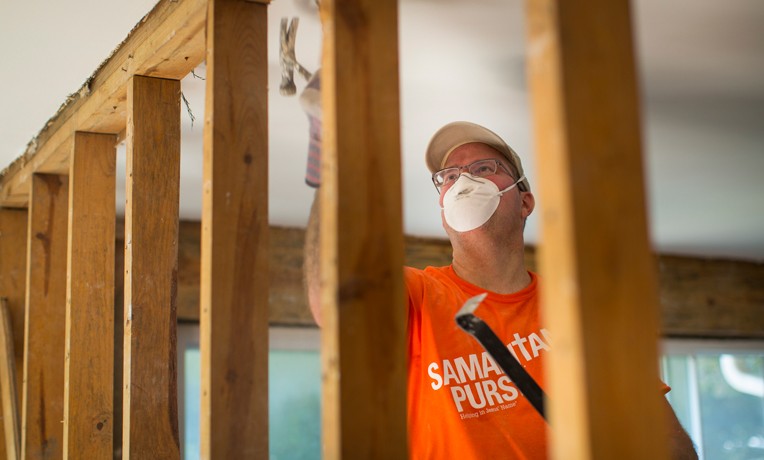 U.S. Disaster Relief
Samaritan's Purse mobilizes and equips thousands of volunteers to provide emergency aid to U.S. victims of wildfires, floods, tornadoes, hurricanes, and other natural disasters. In the aftermath of major storms, we often stay behind to rebuild houses for people with nowhere else to turn for help.
---
U.S. Disaster Relief 013622