Samaritan's Purse volunteers demonstrate God's love to families hard-hit by a tornado in Jefferson County, Alabama.
U.S. Disaster Relief
013622
Samaritan's Purse volunteers are ready to immediately respond in Jesus' Name whenever natural disasters strike. We praise God for the volunteers who serve as the hands and feet of Jesus Christ in the aftermath of devastating storms, hurricanes, tornadoes, floods, and wildfires.
Watch the video at the top of the page to see how our volunteers demonstrated to suffering families that God cares for them and has not forgotten them after a deadly tornado recently hit Jefferson County, Alabama.
Our response will soon wrap up in Alabama, but our volunteer teams are still hard at work in numerous other locations across the country. From continued hurricane cleanup in Louisiana to home rebuild efforts in several states, you can come alongside hurting homeowners during a time of critical need and share the eternal hope of Christ.
Update: Our Alabama relief response closed on Feb. 6-7.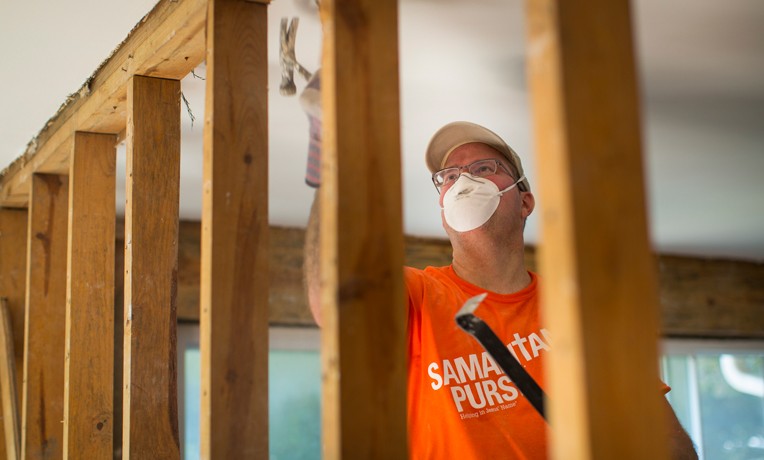 U.S. Disaster Relief
Samaritan's Purse mobilizes and equips thousands of volunteers to provide emergency aid to U.S. victims of wildfires, floods, tornadoes, hurricanes, and other natural disasters. In the aftermath of major storms, we often stay behind to rebuild houses for people with nowhere else to turn for help.
---
U.S. Disaster Relief 013622