Samaritan's Purse provided watermelon farmers in Haiti with seeds and agriculture training—producing bountiful results!
Camille and his wife Ellevie farm three acres of land in Grand-Goâve, Haiti, to provide for themselves and their three school-age children, but last year they struggled to make ends meet. Their watermelon crop died on the vine, the fruit eaten by insects.
This year Camille was among 300 area farmers who trekked the rugged mountain terrain into town to receive guidance from Samaritan's Purse on how to improve their crop production.
As part of our training on how to plant, grow, and sell watermelons, Samaritan's Purse provided each of the 300 farmers with three pounds of certified, quality watermelon seeds, totaling 900 pounds. In addition, the farmers received their own spring pump and insect spray.
More Fruit, More Income
"I can see the joy the farmers have when they receive their packets of seeds," said Frederic Guerrier, agriculture program manager for Samaritan's Purse in Haiti. "They would usually only be able to afford a small spoonful of seeds, but when they each receive their own packet of seeds from Samaritan's Purse, some of them actually start to laugh because they can't believe how many seeds they're getting."
The quality seeds improve the likelihood of yielding larger produce in greater number, Frederic said. This, in turn, gives the farmers an opportunity to improve crop sales and increase their income.
"I can see the joy the farmers have when they receive their packets of seeds."
That's exactly what happened when Camille's watermelon crop was ready for harvest this year. Three pounds of quality watermelon seeds had yielded hundreds of watermelons.
"I was able to sell watermelons to pay off my daughters' school tuition, and now I can finish building our house," Camille said.
Vendors asked Camille and Ellevie how they were able to grow so many watermelons after having none to sell last year.
The couple credits Samaritan's Purse for providing them with quality seeds, training, and mentoring.
Practical Training Accompanied by Gospel Witness
Members of our agriculture staff in Haiti have established 10 area farming groups of 30 farmers each, counseling and encouraging the farmers through home visits.
We are helping the farmers identify local markets for their produce and teaching them how they can improve their profit margin—for example, by selling the watermelons in bulk.
Most important, we are sharing the Gospel with the farmers and offer each of them a Bible in their language as we pray with and for them.
This watermelon seed project is part of an ongoing Samaritan's Purse program to provide Haitian families in need with multifaceted assistance, including agriculture and livelihood training, maternal health and child nutrition guidance, and clean water initiatives. All along the way, we are pointing people to the Good News of salvation found only in Jesus Christ. During the next three years, Samaritan's Purse hopes to help 1,500 community members through the program.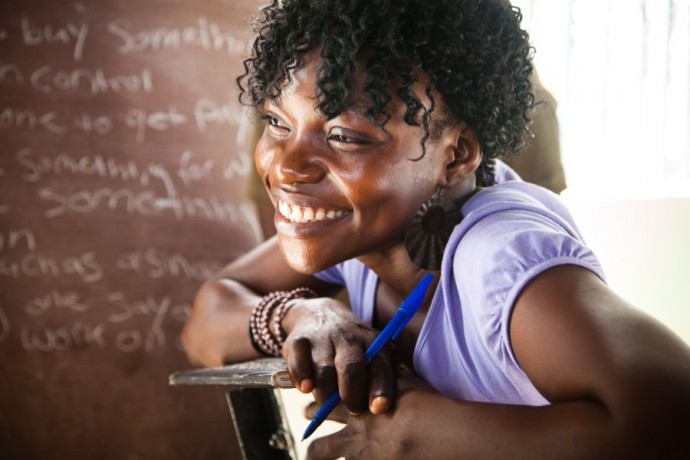 Haiti Projects
Samaritan's Purse began work in Haiti in 2010 in response to the devastating 7.0 earthquake. The nation's needs remain great and our work continues. We are helping vulnerable people through agriculture, microenterprise, water and sanitation initiatives, medical clinics, an orphanage, gender-based violence programs, infrastructure improvement, preparing sites for reconstruction, training mothers and expectant mothers in child health and nutrition, evangelism, and discipleship programs.