Samaritan's Purse is grateful that WFLA morning show host Preston Scott is promoting our clean water efforts in Cambodia this Christmas season! We are thankful to iHeart Radio and listeners like you for your support!
Impoverished families often struggle to find clean water in Cambodia's remote, rural villages. Without safe water for drinking, bathing, and cooking, children are often sick due to waterborne diseases. They suffer physically, they miss school, and their parents—already in financial need—face expensive doctor visits and medication.
"

Life is now easier and healthier because we, like many others, have access to the water system."
When farming families can't irrigate their crops or water their livestock, they sometimes feel forced to cross the border into Thailand to find work. There these desperate migrants are vulnerable to trafficking and exploitation.
To address these heartbreaking issues, Samaritan's Purse is working in Cambodia, as well as other countries around the world, to provide access to clean water. From household water filters to community wells and water tanks, these efforts help reduce sickness and pave the way for a brighter, healthier future.
"My family and I are proof of the success of the project," said one beneficiary in Cambodia. "Life is now easier and healthier because we, like many others, have access to the water system."
Prayerfully consider joining other listeners in giving the gift of clean water this year. Reaching the goal of $10,000 will give allow us to dig a well in a village in northwest Cambodia, benefiting hundreds of people.
Know that your gift will not only help meet the physical needs of people living in poverty, but also creates opportunities for Samaritan's Purse teams to share the Gospel of Jesus Christ with people like Bora.
Bora met Samaritan's Purse staffers when they came to provide clean water access in his village. He was thankful to be able to start growing and watering his own vegetable garden and overwhelmed by the ongoing kindness our team showed him. As part of that care and concern, the team gave him a Bible, prayed with him, and answered his questions about God and the Bible.
Bora is now more joyful because he knows God loves him. "I honestly trust Him as my Lord and Friend."
Freshwater wells is just one of the 37 Gifts of Hope featured in this year's Christmas Catalog. To learn more about other life-transforming gifts, visit our online catalog.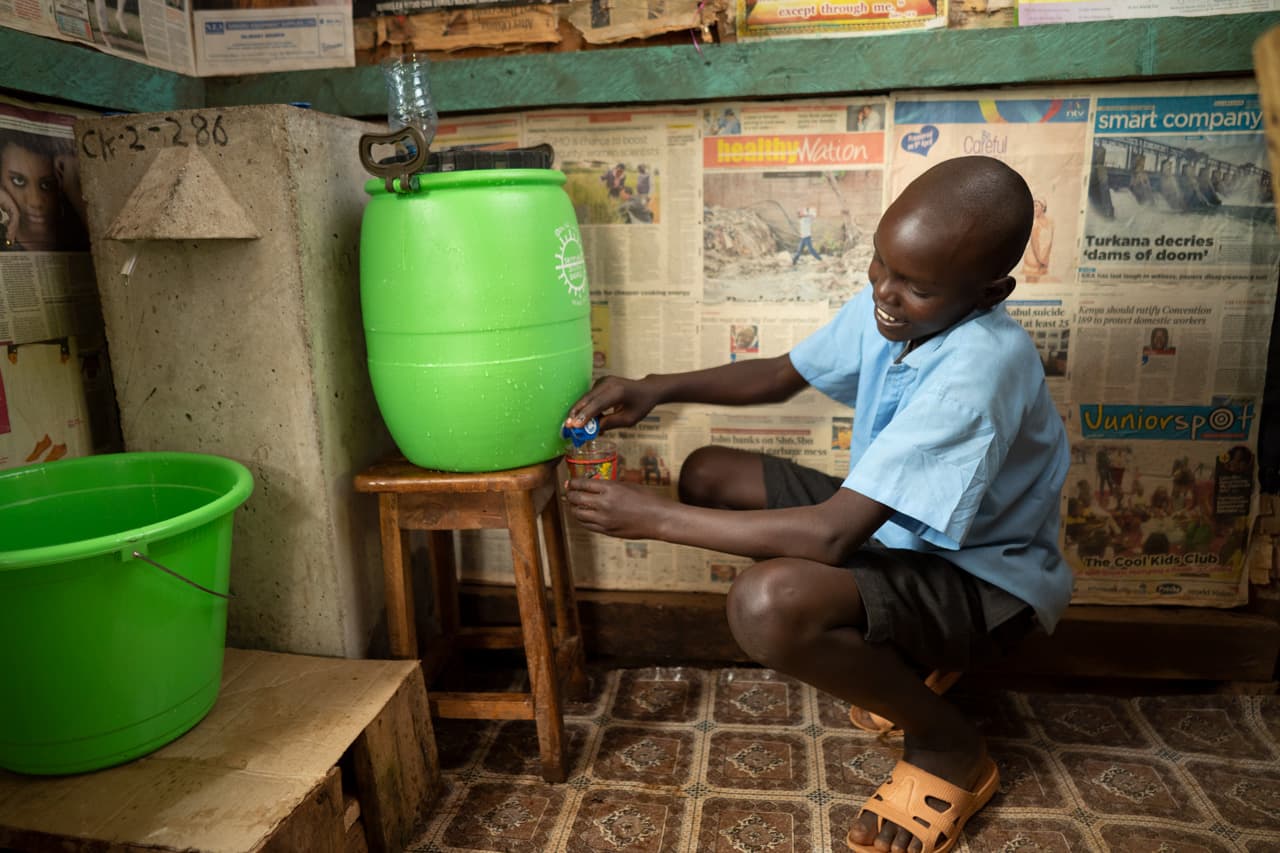 Drill a Village Well
When Jesus met the Samaritan woman at the well, He told her: "Whoever drinks of the water that I shall give him will never thirst" (John 4:14). Samaritan's Purse is sharing this message of eternal hope in poverty-stricken areas around the world by drilling wells—much like the one from which the Samaritan woman drew water. As we provide water for those who desperately need it, we are sharing about Jesus, the Living Water. For $10,000, we can drill a village well that will serve as many as 500 people—just $20 per person. Your gift will help us bring fresh water to struggling communities and point people to the Savior.
You can also make a gift by mail. Attn: Fundraising, Samaritan's Purse, PO Box 3000, Boone, NC 28607