Every couple that participated in the 10th week of the Operation Heal Our Patriots summer season rededicated their marriage under God
Each Friday, husbands and wives mark the end of a special week in Alaska by renewing their commitment to each other and to their marriage. Most weeks, several couples participate in the ceremony.
Help Bring Healing to Wounded Patriots
But last week, for the first time in the history of Operation Heal Our Patriots, all 10 couples decided to renew their vows, committing their families to live under Christ and His Word.
Operation Heal Our Patriots is the Samaritan's Purse ministry that serves wounded military personnel and their spouses by offering marriage enrichment, physical refreshment, and the encouragement that comes only through the Gospel of Jesus Christ. During their weeklong experience at Samaritan Lodge they enjoy a variety of activities designed to bring them closer to God and each other.
Several couples quickly realized they wanted to rededicate their marriages and signed up at the beginning of the week. A few more decided to participate on Friday morning, August 8.
As nine couples prepared for the ceremony, the 10th asked Chaplain Dan Stephens, "Is it too late for us to do it?"
When that 10th couple, Marine Gunnery Sergeant JC Arango and his wife, Leslie, renewed their vows minutes later, it marked the first time in the three-year history of the program that all 10 of the participating couples went through the ceremony.
Retired Army Sergeant Ryne Danley and Kimberly Johnsen were also baptized following their marriage rededication. They had accepted Christ as Lord and Savior earlier in the week. Testifying before she was baptized, Kimberly said, "We realized we needed to not just know about God, we needed to know that we really know Him."
Retired Army Sergeant First Class Jay Knower and his wife Shannon, also were baptized. Jay accepted Christ a few months ago and Shannon had been saved years earlier. Neither had been baptized previously.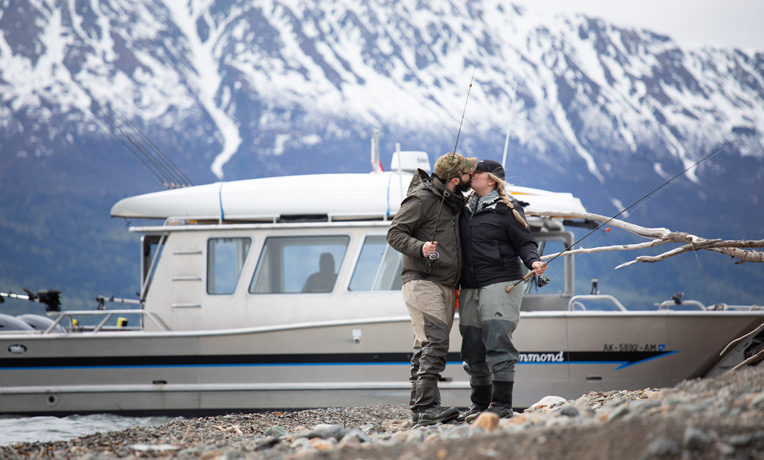 Bless the Marriage of a Military Couple
Operation Heal Our Patriots helps military couples build a strong spiritual foundation during a week of Biblically based workshops, relationship-building wilderness activities, and individual care by our retired military chaplains. We offer all this free of charge to these American heroes as a token of our appreciation for their service and sacrifice. Your gift will help us cover the costs—including transportation, lodging, activities, and long-term Family Care—so that we can help them find hope in the Lord.
---
Operation Heal Our Patriots 013960
Suggested Gift: $60