We praise God for another year of spiritual renewal and transformation through Operation Heal Our Patriots.
Bless the Marriage of a Military Couple
013960
This summer marks the 10th season of Operation Heal Our Patriots, a program started by Samaritan's Purse in 2012 to strengthen the marriages of America's heroes.
Wounded military veterans and their spouses come to Samaritan Lodge Alaska where they participate in Biblically based marriage enrichment classes and enjoy excursions into the pristine wilderness of Lake Clark National Park and surrounding areas. It's also a rich opportunity to make lifelong friendships with other couples who've faced many of the same trials.
Each year we see lives changed and marriages transformed as husbands and wives experience the hope and healing of the Gospel of the Lord Jesus Christ.
"The whole purpose of Operation Heal Our Patriots is to invest in the lives of men and women who have received injuries on the battlefield," said Samaritan's Purse President Franklin Graham. "We're investing in them physically, emotionally, but, most importantly, spiritually. In everything we do, we want to point to the Lord Jesus Christ. It's only Christ who can make a difference in our lives. Nothing else."
More than 1,200 couples have become a part of Operation Heal Our Patriots over the past decade. Since the beginning, we have seen God move in amazing ways. More than 500 individuals have received Jesus Christ as Lord and Savior, a total of 630 individuals have been baptized in Lake Clark, and more than 580 couples have publicly recommitted their marriages to God.
In everything we do, we want to point to the Lord Jesus Christ.—Franklin Graham
This year, for the first time, we will expand the work in Alaska to include two weeks for injured law enforcement officers and their spouses.
Way More Than Alaska
Through the Family Care ministry of Operation Heal Our Patriots, the work continues day-by-day and for many years down the road. Our regional chaplains consistently reach out to participating couples and partner with local churches, key leader couples, and others to strengthen the many families touched by Samaritan's Purse.
Our overarching goal is to come alongside couples to help them walk faithfully with each other and toward a deeper relationship with Jesus Christ.
Please pray for our military and law enforcement couples and their families, including the 180 couples scheduled to come to Alaska this summer (May 30-Oct. 1). Pray that God would transform many lives and marriages.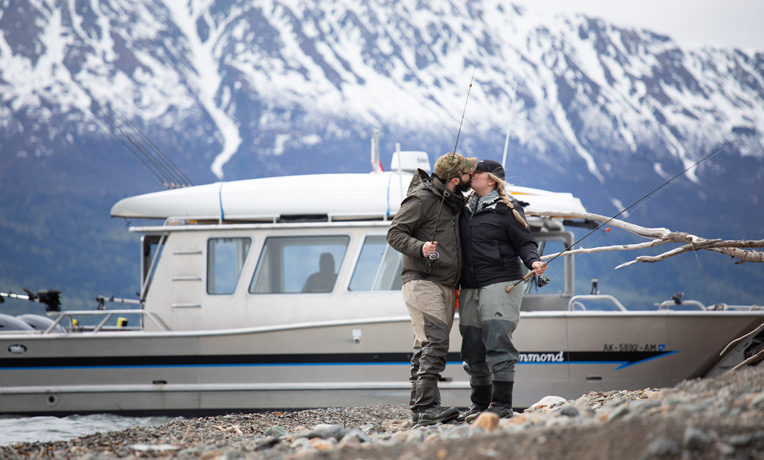 Bless the Marriage of a Military Couple
Operation Heal Our Patriots helps military couples build a strong spiritual foundation during a week of Biblically based workshops, relationship-building wilderness activities, and individual care by our retired military chaplains. We offer all this free of charge to these American heroes as a token of our appreciation for their service and sacrifice. Your gift will help us cover the costs—including transportation, lodging, activities, and long-term Family Care—so that we can help them find hope in the Lord.
---
Operation Heal Our Patriots 013960
Suggested Gift: $60