Joseph Cliford Toussaint is the water, sanitation, and hygiene program coordinator in Haiti. He has been working with Samaritan's Purse since the earthquake in 2010.
The Samaritan's Purse water, sanitation, and hygiene staff members have a wonderful strategy for implementing a project into a new community. There must be at least five people selected from the community in order to form a water user committee. This team is responsible for overseeing the end phases of water, sanitation, and hygiene projects. During 2015, the staff has established and trained four committees in four different communities in Trouin.
After long hours of intense work carrying construction materials including blocks, cement, gravel, and sand, the committees were invited to gather in one place for a moment of refreshment. This was also an ideal time to hold the last training for the year.
No one could guess what a day of gathering 28 members from four different communities in Trouin would look like. Each committee seemed a little worried when they arrived at the gate. However, receiving a water, sanitation, and hygiene shirt made them feel unified. When the staff members greeted each committee member at the gate, it was clear strong bonds had been formed. They greeted each other with affectionate hugs, kisses and handshakes.
"Since I was invited to participate at the SP compound in the last training, I couldn't wait for the date to arrive," said Dieula, a committee member. "I didn't sleep last night because I was too happy."
While we ate, there was a slideshow of photos of the committees working hard to realize their projects. There were also some pictures of them celebrating the completion of a project. The committee members didn't realize how much they worked on a single project until they were able to observe from outside the community. They felt proud and strong and confident they could take ownership of their projects because each team created something sustainable.
As I was reflecting about our time training with the committees, I realized it's so important to consider our project beneficiaries as friends or partners rather than people that solely have physical needs. They also need our attention, our love, and compassion—they need relationships. It's not written in the proposal outlines, but Jesus has commanded us to act in this way toward all those created in the image of God. Our projects can be more successful if we are thoughtful in the way we deliver them.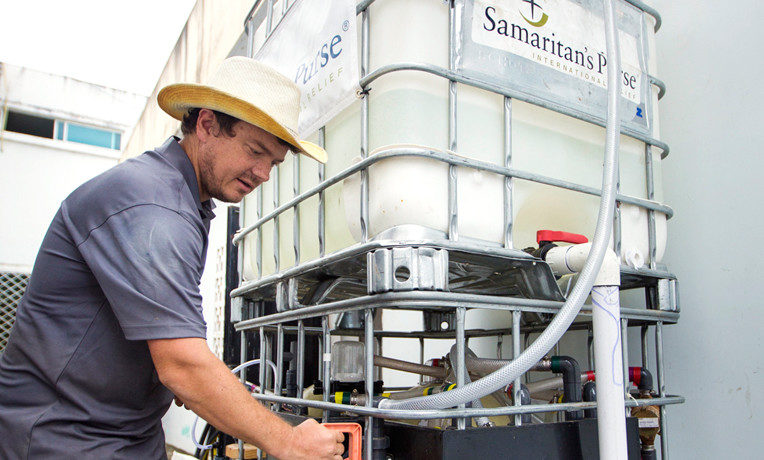 Clean Water
Your gift for clean water can provide tanks, filters, latrines, hygiene training, and other essential measures to protect water sources and prevent the spread of disease as we seek to meet physical and spiritual needs in the Name of Jesus.
---
Clean Water Projects 013659
Suggested Gift: $75