Five people came to faith in Christ, six were baptized, and four couples rededicated their marriages during the second week of the Operation Heal Our Patriots summer season
The second week of June marked three important spiritual milestones for retired Army Staff Sergeant Scott Schulte. He received Christ as Lord and Savior, and was baptized in Lake Clark, and also committed his marriage to God and His Word in a public ceremony.
"It was special for me because I was able to get away and reconnect with my wife and learn about our Lord and be baptized," Scott said.
Scott and his wife, Yvonne, who have been married 15-plus years, were among 10 couples that traveled last week to Port Alsworth, Alaska, for a week of biblically-based marriage enrichment training through Operation Heal Our Patriots. The Samaritan's Purse program is designed for married military couples with at least one spouse injured in combat after 9/11.
"We felt like we were starting life fresh from the very beginning," Scott said of the couple's marriage rededication along the shores of Lake Clark's Hardenberg Bay. He added that he felt he really "grew" with his wife, something that had not happened in a long time.
Before coming to Alaska, Scott said he felt stressed and burdened, with "the weight of the world on my shoulders." He was still reeling from his fourth combat deployment when an improvised explosive device rocked his vehicle in Afghanistan. That January 2011 incident left him with a traumatic brain injury, post-traumatic stress disorder, plus knee and facial injuries.
While he will still have to battle physical pain, Scott began to find healing for his invisible wounds. After trusting Christ to save him, he now has a reconciled relationship to his Creator.
"I was able to get rid of all my demons, my stress, my guilt," he said. "I was reborn at 48 years old with no worries."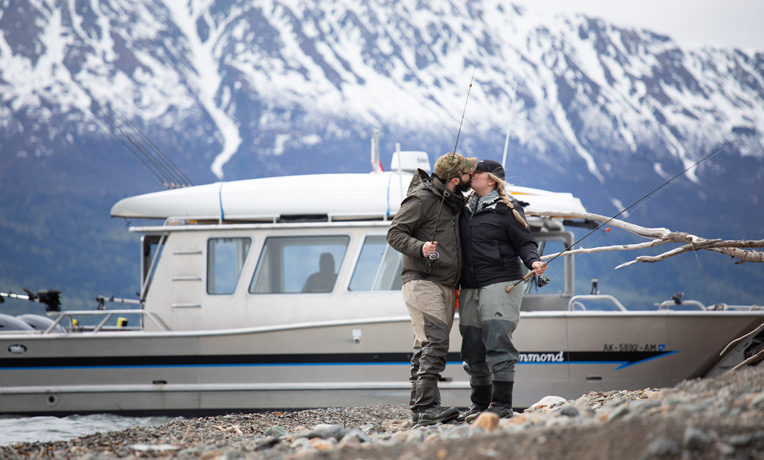 Bless the Marriage of a Military Couple
Operation Heal Our Patriots helps military couples build a strong spiritual foundation during a week of Biblically based workshops, relationship-building wilderness activities, and individual care by our retired military chaplains. We offer all this free of charge to these American heroes as a token of our appreciation for their service and sacrifice. Your gift will help us cover the costs—including transportation, lodging, activities, and long-term Family Care—so that we can help them find hope in the Lord.
---
Operation Heal Our Patriots 013960
Suggested Gift: $60