Unprecedented rainfall devastates a small community where flood insurance is uncommon among homeowners
Friday evening, the northwest section of Caldwell County, North Carolina, experienced a microburst, dropping as much as five to seven inches of rain in an hour, particularly impacting the town of Collettsville.
This intense rain dropped a significant amount of trees all across the community.  Small creeks became major rivers moving earth, trees, rocks, and anything else in their path.
Samaritan's Purse is responding to the disaster with volunteers to help cleanup homes that have been damaged by the floodwaters. Many homeowners do not have flood insurance or a policy that would assist with their cleanup needs.
"People are hurting. They've never experienced water at this level like this before," said Tim Haas, Samaritan's Purse Manager of U.S. Disaster Relief. "This small, tight-knit community has suffered a hard hit, and as a result, a dozen or more homeowners are in great need of assistance in cleaning up the mess."
Because Collettsville is so close in proximity to Samaritan's Purse International Headquarters in Boone, Haas was able to assess the situation firsthand. He expects the relief effort to be small and only last about a week.
"We're going to respond to our neighbors and love on them," Haas said. "I'm excited to see what the Lord does in that community."
Samaritan's Purse also has teams responding to wildfires in Arizona and Colorado. For more information on our disaster relief efforts or to find out how you can get involved, visit our online volunteer network.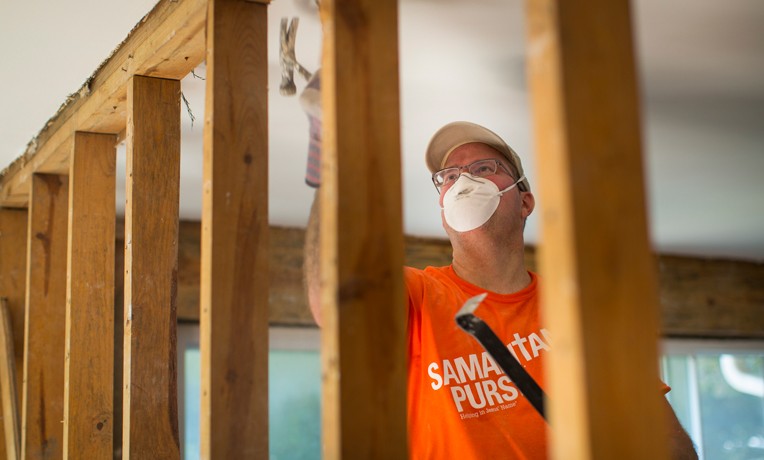 U.S. Disaster Relief
Samaritan's Purse mobilizes and equips thousands of volunteers to provide emergency aid to U.S. victims of wildfires, floods, tornadoes, hurricanes, and other natural disasters. In the aftermath of major storms, we often stay behind to rebuild houses for people with nowhere else to turn for help.
---
U.S. Disaster Relief 013622