Samaritan's Purse ministers to wounded military veterans and their spouses through Operation Heal Our Patriots.
Bless the Marriage of a Military Couple
013960
As the world marks the 21st anniversary of the 9/11 terrorist attacks, Samaritan's Purse continues to strengthen the marriages of wounded military veterans and spouses who've sacrificed so much to defend the freedoms our nation enjoys.
The September 11 attacks are what led many to armed service, which included combat deployments to Afghanistan, Iraq, and other parts of the world in the War on Terror. Countless veterans returned from battle with both visible and invisible injuries, and those wounds of war have affected many marriages and families.
Since 2012, we've welcomed over 1,500 military couples into our Operation Heal Our Patriots family. Through the project, we bring wounded veterans and their spouses to Alaska for a week of chaplain-led, Biblically based marriage enrichment training and once-in-a-lifetime adventures alongside other military couples.
After Alaska, couples have access to our lifelong Family Care ministry that includes an annual reunion, local training and fellowship events, ongoing access to regional chaplains, and continuing connection to Key Leader couples and fellow Alaska alumni. Couples also have the opportunity to serve on disaster relief deployments through our Team Patriot program.
Please watch the video at top for a glimpse into some of this year's happenings in Alaska.
We praise God that 652 individuals have received Jesus Christ as Lord and Savior through Operation Heal Our Patriots, 782 individuals have been baptized in Alaska, and 745 couples have recommitted their marriages to God. (Totals current from 2012 through Sept. 2, 2022.)
We continue to praise God for the lives changed during this year's 17-week summer season at Samaritan Lodge Alaska, which began May 29 and will conclude on Sept. 23.
Please pray for our ongoing ministry to these couples. Ask for God to grow each couple in love for Jesus Christ and for one another.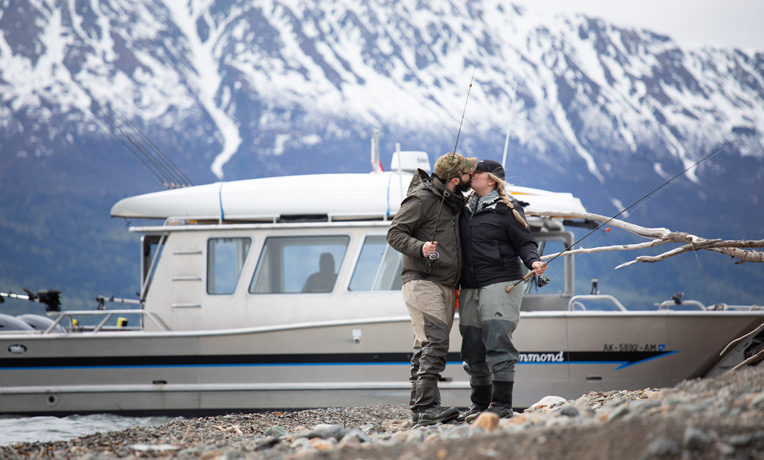 Bless the Marriage of a Military Couple
Operation Heal Our Patriots helps military couples build a strong spiritual foundation during a week of Biblically based workshops, relationship-building wilderness activities, and individual care by our retired military chaplains. We offer all this free of charge to these American heroes as a token of our appreciation for their service and sacrifice. Your gift will help us cover the costs—including transportation, lodging, activities, and long-term Family Care—so that we can help them find hope in the Lord.
---
Operation Heal Our Patriots 013960
Suggested Gift: $60