A retired couple help homeowners devastated by disaster in Oklahoma.
U.S. Disaster Relief
013622
Neil and Zana, married for 48 years, had always wanted to serve together. Once they retired, they discovered that volunteering with Samaritan's Purse on disaster relief deployments was a perfect match for them.
"We do a lot of chainsaw work, a lot of dragging of limbs," Neil said. "We love it because we work as a team to make that happen."
The couple recently served with us in Shawnee, Oklahoma, to help bring relief to heartbroken homeowners whose properties were badly damaged when a series of tornadoes battered the central part of the state in mid-April. It was their ninth deployment with Samaritan's Purse in the last 15 months.
"We're so thankful that we're able to have this time together and to be able to work together in this way," Neil said. "And as long as we can, we'll be active."
VIEW THE VIDEO ABOVE for more of Neil and Zana's story.
If you would like to serve as the hands and feet of Jesus to help people recover from disaster, go to spvolunteer.org to learn more.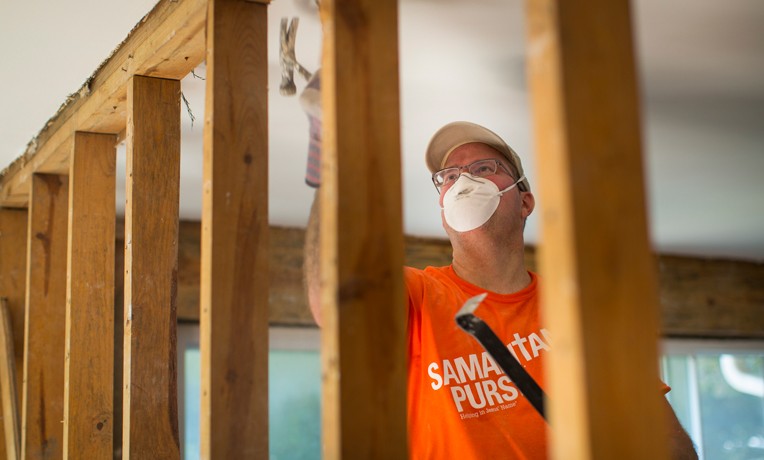 U.S. Disaster Relief
Samaritan's Purse mobilizes and equips thousands of volunteers to provide emergency aid to U.S. victims of wildfires, floods, tornadoes, hurricanes, and other natural disasters. In the aftermath of major storms, we often stay behind to rebuild houses for people with nowhere else to turn for help.
---
U.S. Disaster Relief 013622