The 11th Operation Heal Our Patriots Summer Season at Samaritan Lodge Alaska began on Memorial Day with couples honoring soldiers fallen in battle.
Bless the Marriage of a Military Couple
013960
Nine military couples from across the country arrived at Samaritan Lodge on Sunday to be greeted by flag-waving staff, volunteers, and town residents under clear blue skies. It was a picture-perfect start to the 17-week summer season. This marks the start of the ministry's 11th year of seeing wounded veterans and their spouses grow in their marriages and in their relationship with God.
"Memorial Day weekend right here in Alaska—it couldn't get any better," Franklin Graham said. "This is the first week of Operation Heal Our Patriots, and we've got nine couples coming in. These are wounded veterans, this is a marriage retreat, and of course we want to share our faith with each and every couple."
Remembering and Honoring the Fallen
Chaplains led a Memorial Day service at Samaritan Lodge on Monday morning to honor all those who have made the ultimate sacrifice in service to our country.
After reading from Isaiah 40:6-8 and John 15:13, Chaplain Chris Siemers asked selected volunteers to read aloud the names of 93 individuals who died for our nation, each represented on bracelets previously tacked to the camp flagpole by Operation Heal Our Patriots veterans who served alongside them.
In addition, chaplains also read through a list of all Operation Heal Our Patriots alumni who have subsequently passed away after their time in Alaska. Marine veterans Corey Hite and Martin Lucero, among Week One's participants, raised the U.S. flag to half-mast to start the day.
A New Season of Life Change in Alaska
Each week, from May 29-Sept. 23, as many as 10 couples are scheduled to arrive at our wilderness outpost in southwestern Alaska. They will spend six days learning how to build their relationships through chaplain-led, Biblically based marriage classes, as well as wilderness excursions that include fishing, hiking, kayaking, and wildlife viewing. Couples are also offered individual counseling sessions with chaplains.
All activities at Samaritan Lodge Alaska are designed to strengthen marriages, to help couples build friendships with other military couples, and, most important, to point them toward the hope and healing found only in the Lord Jesus Christ.
Each summer we are amazed by God's faithfulness to transform hearts, lives, and marriages through the power of the Gospel.
Since this Samaritan's Purse project started in 2012, more than 1,380 couples have become a part of the Operation Heal Our Patriots family. We praise God that 576 participants have received Jesus Christ as Lord and Savior in Alaska, 704 individuals have been baptized, and 674 couples have recommitted their marriages to God.
Alaska is just the beginning as Operation Heal Our Patriots has a strong Family Care program in which couples are followed up for life. Chaplains and staff help connect couples to local churches; provide ongoing care, spiritual counsel, and discipleship; offer leadership, service, and fellowship opportunities; and host an annual reunion for all Alaska alumni.
Please continue to pray for these couples, for our volunteers and staff, and that many lives and marriages would be changed this summer.
Operation Heal Our Patriots is open to married U.S. military personnel, current and former, who were wounded in combat or combat-related activities after Sept. 11, 2001.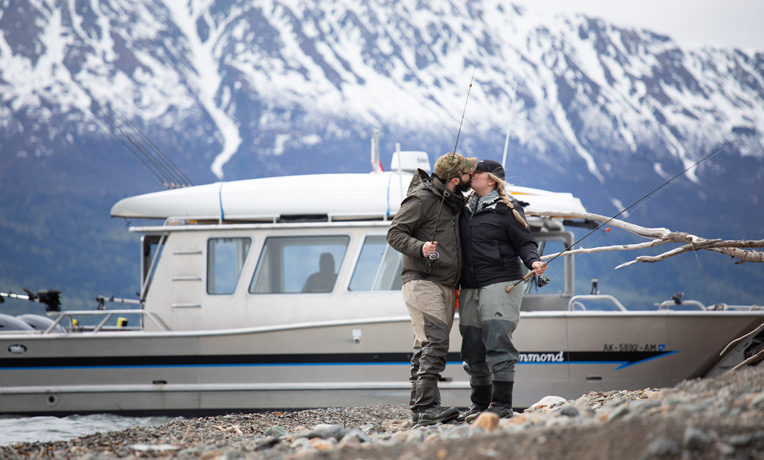 Bless the Marriage of a Military Couple
Operation Heal Our Patriots helps military couples build a strong spiritual foundation during a week of Biblically based workshops, relationship-building wilderness activities, and individual care by our retired military chaplains. We offer all this free of charge to these American heroes as a token of our appreciation for their service and sacrifice. Your gift will help us cover the costs—including transportation, lodging, activities, and long-term Family Care—so that we can help them find hope in the Lord.
---
Operation Heal Our Patriots 013960
Suggested Gift: $60