Samaritan's Purse is serving military families through Operation Heal Our Patriots.
Note: This article was published on Nov. 11, 2015. Statistics and information below the hashtag has been updated.
Today is Veterans Day. Samaritan's Purse honors and serves post-9/11 wounded veterans and their spouses by providing a week of Bible-based marriage enrichment training in Alaska accompanied by long-term aftercare.
"There aren't many things that unify people across America, but Veterans Days does just that," said retired Marine Brigadier General Jim Walker, executive director of Operation Heal Our Patriots. "Americans join together to honor those who have served our nation. It's a day when we don't look to time of service or branch of service, we just honor service. As a veteran I stand a little taller with pride each year on 11 November."
Originally designated as Armistice Day, the 11th of November was set aside by President Woodrow Wilson in 1919 to commemorate the conclusion of World War I and honor the service of those fought in the "war to end war." In 1954, following World War II and the Korean War, the day became known as Veterans Day to honor all who have served in our nation's military. President Dwight D. Eisenhower issued the first Veterans Day proclamation in October of that year.
Retired Army Specialist Ken Doyle of Marion, North Carolina, served from 2009 to 2014. His right arm was amputated above the elbow following an IED blast in Afghanistan in 2012. In addition, Ken wrestles with traumatic brain injury and post-traumatic stress disorder. He and his wife Erica—who is now expecting their second child—were flown to Alaska through Operation Heal Our Patriots this June.
"It was awesome. We had a great time," Ken said. "With the marriage classes, I definitely learned a lot of things about my wife I didn't know before." He added that he found the Christian focus of the week to be refreshing.
Ken will be commemorating Veterans Day this year by visiting his son's elementary school class and telling about his military career. He will be joined by his service dog, Trooper, a black Lab.
"Having a day for veterans is a time for the whole country to come together and pay respects to those who have served," Ken said.
#
Samaritan's Purse started Operation Heal Our Patriots in 2012. Nearly 850 couples have participated since the project's inception. Over 340 individuals have made commitments to Jesus Christ, more than 425 individuals have been baptized, and over 400 couples have rededicated their marriages under God.
Applications for the 2018 season will be accepted starting February 1. Bookmark this page. The project is open to service members (active-duty, former, retired) who have been injured or wounded in combat/combat operations after 9/11 and their spouses.
"If people have the chance to sign up they definitely should," Erica Doyle said.
Please pray for our country and for our veterans and their families.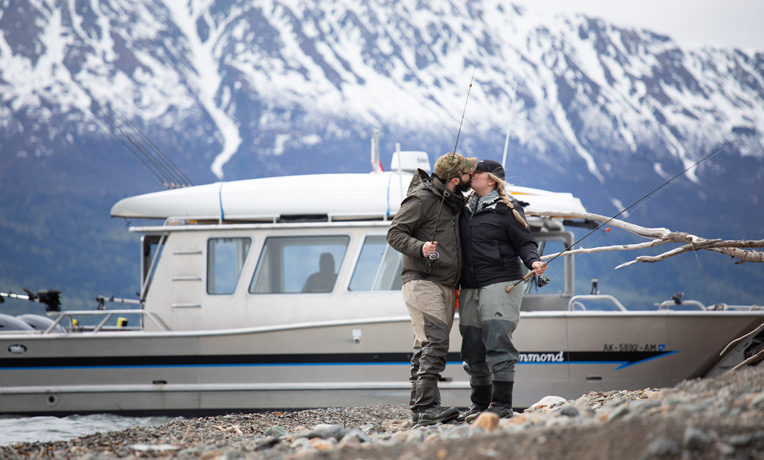 Bless the Marriage of a Military Couple
Operation Heal Our Patriots helps military couples build a strong spiritual foundation during a week of Biblically based workshops, relationship-building wilderness activities, and individual care by our retired military chaplains. We offer all this free of charge to these American heroes as a token of our appreciation for their service and sacrifice. Your gift will help us cover the costs—including transportation, lodging, activities, and long-term Family Care—so that we can help them find hope in the Lord.
---
Operation Heal Our Patriots 013960
Suggested Gift: $60