Samaritan's Purse supports a Christian home in India that provides loving care for 22 girls rescued from infanticide
Cuidado amoroso para un huérfano
013386
Dawn was teaching through the book of Amos in 2001 when she was confronted by God's unrelenting call to provide justice for the poor. She felt convicted that she needed to move beyond "armchair romanticism about the Gospel."
Aware of the terrible tragedy of female infanticide in her native India and unable to still a restless conscience, she put out a fleece for God. She basically told Him, "If You bring a baby to my doorstep, I know that You are in this and it's time for us to respond."
In a matter of months, that's exactly what happened.
Moving from Death to Life
It was March 13, 2002. In a remote, nondescript Indian village, a young woman, pregnant and desperate, arrived at her relatives' home. There was no room for her inside but they allowed her to set up a makeshift shelter outside, consisting of a torn sari hung on four sticks.
She soon gave birth to a baby girl. Born in the dirt, to the dirt the child would soon return. Her death was planned.
But just in time, a man arrived at the home. He was a Christian, a church planter who worked with Dawn and her husband, Deepak. He quickly realized that the desperate mother was on the verge of killing her child.
"If you want to take her, take her now, or else I will do what I have to do," she told him.
The church planter took the precious baby to Dawn and Deepak. They named her Roshini, which means light, and their lives were forever changed.
Over the next few years, Deepak and Dawn rescued 21 more girls at risk of death by their own parents. They provide for them, with support from Samaritan's Purse, on a beautiful campus in South India. They named their ministry Chosen Treasures.
"These 22 are like the apple of our eyes," Deepak said.
The girls, now aged 7 to 11, each have different looks and personalities, of course. And they each have different stories that led them to the arms of the couple.
Deepak and Dawn's second child, Diya, has a story just as amazing as Roshini. She was the fourth girl in her family. Her father forbade her mother from nursing her. On the fourth day, she was too weak to cry, and her grave was dug.
A village midwife spotted the fresh hole and demanded they hand the baby over. Reluctantly, the family agreed and the midwife contacted the couple.
Dawn and Deepak have three older natural children, now adults. Dawn tells her brood of young ones, "They all came from my stomach, but you came from my heart."
The Gospel in Action
India is among the most dangerous places in the world to be born a girl. Sex and labor trafficking, neglect, abuse, and malnutrition are widespread. Despite laws to prevent it, the outright killing of female babies continues, especially in rural areas.
Part of the problem lies in the traditional Indian practice of offering a dowry, the price a bride's family must pay a groom's family. Many already impoverished parents feel the custom turns girls into an economic millstone around their necks.
"Raising a daughter is like watering a plant in another man's garden," Deepak said. "The reasoning is that she will one day leave her natal home and become part of another family. A daughter is seen as a financial liability in India."
Females aged 1 to 4 are a disturbing 75 percent more likely to die than boys the same age. The likelihood of a girl succumbing before her first birthday is also higher than that of a boy. These statistics do not include girls killed in (illegal) gender-based abortions, a number that some say reaches many hundreds of thousands each year. The country's latest census showed there were only 914 female children under 7 per every 1,000 male children, down from 976 in 1961.
"My life has been transformed by the Gospel," Deepak said. "The Gospel results in social transformation. Once we got involved with these girls, our lives have overflowed with the permanency of love and joy only the Savior can give."
Samaritan's Purse has been assisting the Chosen Treasures home, most recently contributing to their boarding, lodging, and educational expenses.
"The love and compassion of Jesus compels us to do what we do," Dawn wrote last year to Samaritan's Purse staff. "We raise our little girls with the love, compassion, and hope that only Christ can give. Our girls love the Lord with all their heart and their lives explode with the energy and confidence this gives them."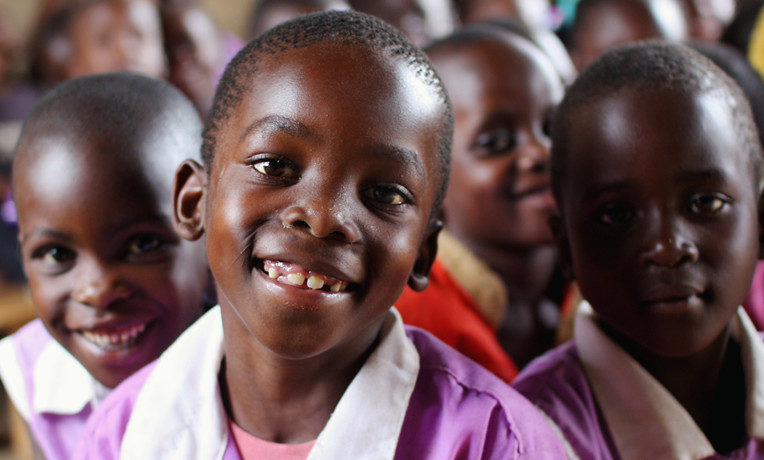 Cuidado amoroso para un huérfano
Hay una historia en la Biblia de una niña huérfana llamada Hadassah. Después de que sus padres murieron, su primo la adoptó. Ella creció y se convirtió en una reina, la conocemos como Ester y Dios la usó para salvar al pueblo judío. "¡Quién sabe si no has llegado al trono precisamente para un momento como este!" (Ester 4:14). Samaritan's Purse trabaja en conjunto con orfanatos y casas para niños en más de 20 países, para cuidar de los huérfanos y mostrarles que ellos son preciosos para Dios. Tu donación de $35 nos ayudará a proveerles comida, casa, servicios de salud, educación y otras necesidades, mientras les demostramos el amor de Jesús
---
Fondo Infantil de Samaritan 013386
Donación sugerida: $35