Greta Van Susteren, the host of "On the Record" on the Fox News Channel, and her husband, John Coale, encouraged Operation Heal Our Patriots heroes and their spouses over July 4
Greta Van Susteren and her husband John Coale traveled to Alaska over July 4 weekend to encourage military couples participating in Operation Heal Our Patriots.
"What an encouragement they were to these wounded heroes and their spouses," Samaritan's Purse President Franklin Graham said.
Alaska Governor Sean Parnell was also the guest of Graham and his wife, Jane, on July 4.
"Just like last year when I traveled to Alaska to fish with the wounded and their spouses, I got to know many of them and spent a good deal of time having fun (fishing or bear watching) and just talking," Van Susteren said on her blog. "Every single one of them you would want to know, too. Each is so humble, and each helps each other … and each talks about others who they say have it so much harder. I don't know how they do it—but I am in awe of each one of them. These vets and their spouses are amazing.
"They have had a tough time and Operation Heal Our Patriots gives them a chance to get away, work on their marriages, and meet new friends who understand what they are going through since they, too, are dealing with bad injuries.
"What is particularly great about Operation Heal Our Patriots is that when the week is over they don't get dropped like a hot potato. Samaritan's Purse stays in touch with them making frequent phone calls to see how they are doing, asking if they need help, etc.
"In the spring Samaritan's Purse holds a reunion in North Carolina so they can continue to keep their friendships and to continue to know that others are willing to help them."
On Sunday, Van Susteren got up early to make her world-famous "Greta-cakes" for the Samaritan Lodge Alaska staff before greeting the next group of veterans that arrived in the afternoon.
Van Susteren has accompanied Graham on several trips, including to Samaritan Lodge Alaska last summer and the Operation Heal Our Patriots reunion earlier this year. She has been an advocate of Samaritan's Purse on her program and on her blog. She has reported on our work in northern Iraq, North Korea, South Sudan, Haiti, and Alaska.
Because of her reporting on behalf of the people of Haiti in the aftermath of the earthquake in December 2010, an orphanage constructed and supported by Samaritan's Purse is named in her honor.
Operation Heal Our Patriots is the Samaritan's Purse ministry to military couples with a spouse wounded or injured in combat or combat-related activities after 9/11. During the week, 10 couples enjoyed outdoor activities and biblically-based classes designed to strengthen marriages.
Six couples rededicated their marriages during their time in Alaska. Two couples were baptized on Friday, including Edward and Jen Mertz.
"I was lost for a long time," said Edward, a Marine gunnery sergeant who is suffering from a traumatic brain injury and post-traumatic stress disorder after being injured in Afghanistan in 2011. "I've got a lot of baggage I've had to deal with over the last 4 to 5 years."
This was the fifth of 15 weeks of the Operation Heal Our Patriots summer season. Through the program, husbands and wives spend five days on pristine Lake Clark with other couples facing similar challenges.
The retreat offers a variety of outdoor adventures, biblically-based marriage resiliency classes, and daily devotions led by retired military chaplains. Through these activities, couples can make cherished memories together and experience God's healing love in a unique environment.
Greta Van Susteren, whose program "On The Record" is the top-rated show on cable news in its time slot, is an accomplished attorney, journalist, and photojournalist.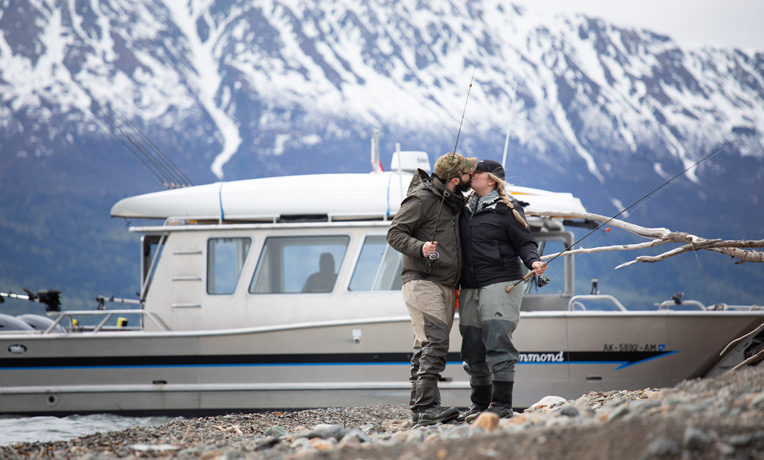 Bendice el matrimonio de una pareja militar
Operation Heal Our Patrios ayuda a las parejas militares a construir una sólida fundación espiritual durante una semana basada en talleres bíblicos, actividades al aire libre para reconstruir relaciones y atención individual, por medio de nuestros capellanes retirados. Ofrecemos todo esto sin costo alguno para estos héroes americanos como una muestra de nuestra gratitud por su servicio y sacrificio. Tu donación nos ayudará a cubrir los costos, inclusive el transporte, hospedaje, actividades y cuidados a largo plazo de las instalaciones, para poder ayudarlos a encontrar esperanza en el Señor.
---
Operation Heal Our Patriots 013960
Donación sugerida: $60