Franklin Graham and Greta Van Susteren joined military leaders in addressing participants at the Operation Heal Our Patriots reunion
An impressive lineup of speakers and seminar leaders, primarily active and retired U.S. service members, encouraged nearly 130 military couples this weekend during the second annual Operation Heal Our Patriots reunion.
All couples had previouslyHelp Bring Healing to Wounded Patriots attended marriage retreats in Port Alsworth, Alaska, through Operation Heal Our Patriots, a Samaritan's Purse ministry that shares God's healing love with wounded military personnel and their spouses.
"It's really nice to get to reconnect with everybody else. We were only in Alaska for a week, but it feels like family," said Claudia Russi, whose husband, retired Marine Corporal Esteban Russi, was injured by an IED blast in Afghanistan in 2009.
Retired Army Lieutenant General William "Jerry" Boykin spoke Saturday night at The Billy Graham Training Center at The Cove near Asheville, N.C. During his 36-year military career, he served as one of the original members of the Delta Force (and eventually as their commander), participated in the invasions of Grenada and Panama, headed the chase for Colombian drug czar Pablo Escobar, and clashed with Muslim warlord Osman Atto in Somalia as chronicled in the film
Black Hawk Down
.
"I love being with warriors," General Boykin said. "I don't care how badly injured you are … you've got a warrior's heart. You're a warrior and you need to continue being a warrior."
"The warrior is the guy or the girl that says this is what I love, this is what I hold dear, this is my family, this is my country, this is my faith," he said. "Warriors stand between what they hold dear and what threatens it. You are warriors. You've proven that on the battlefield. And you wives that have kept the home fires burning—you're warriors."
Greta Van Susteren, host of "On the Record" on the Fox News Channel, also addressed the couples on Saturday. She and her husband John Coale, who have been married 35 years, were Franklin Graham's guests at Samaritan Lodge Alaska this summer.
She said she followed through on her promise to return for the reunion and urged everyone to follow through on what matters most.
"When you hit the skids, you have all these friends and Samaritan's Purse," she said. "Follow through on your faith and your marriage."
"You have to trust in God"
On Friday, Army Major Scott Smiley, who was blinded by a suicide bomber in Iraq in 2005 and continues to serve as an active-duty officer, shared his personal testimony of how Jesus Christ has strengthened him in the aftermath of his injury. His encouraging story of Christian courage garnered a standing ovation.
"Don't focus on the physical struggles, the mental struggles, the spiritual struggles," Smiley said. " You have to trust in God. You have to know that God will bring you through."
Samaritan's Purse President Franklin Graham followed Smiley and presented the Gospel by expounding on John 3:16. He emphasized both the holiness and the mercy of God and gave a call to personal faith and repentance.
"Jesus Christ is not in the grave," Graham said. "He's alive and He can come into each and every heart that is willing to ask Him and to trust Him."
Six breakout sessions, as well as separate men's and women's workshops, gave participants more tools to enrich their marriage relationship. In addition, retired Army Major General Robert Dees spoke on resiliency, pointing to Christ as the ultimate source of strength during the storms of life.
Nine couples renewed their marriage vows in a ceremony guided by Chaplain Jim Fisher at The Cove's Chatlos Chapel.
Retired Army Staff Sergeant Doug Cox and his wife, Amiee, were among those who rededicated their marriage. Injured in Afghanistan in 2010, he accepted Christ and was baptized while attending an Operation Heal Our Patriots retreat last summer.
"I think this is amazing," he said. "This program could change the world. It could definitely change the veterans of today."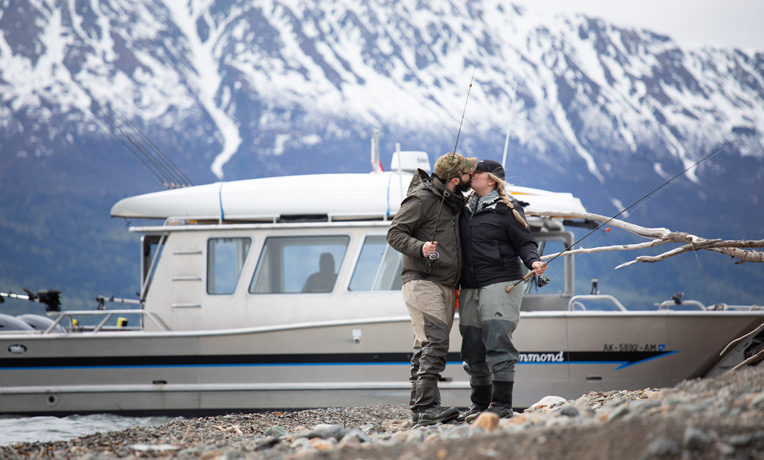 Bendice el matrimonio de una pareja militar
Operation Heal Our Patrios ayuda a las parejas militares a construir una sólida fundación espiritual durante una semana basada en talleres bíblicos, actividades al aire libre para reconstruir relaciones y atención individual, por medio de nuestros capellanes retirados. Ofrecemos todo esto sin costo alguno para estos héroes americanos como una muestra de nuestra gratitud por su servicio y sacrificio. Tu donación nos ayudará a cubrir los costos, inclusive el transporte, hospedaje, actividades y cuidados a largo plazo de las instalaciones, para poder ayudarlos a encontrar esperanza en el Señor.
---
Operation Heal Our Patriots 013960
Donación sugerida: $60