Alissa Sandoval is a communications intern in Haiti.
When visiting places in the field, if the car can't reach the beneficiary's home, you must get out of the vehicle and continue on foot. This could mean walking for 50 feet or three miles. However, these hikes through the mountains of Haiti have proved to be some of the sweetest and most life-giving days.
Some of our programs report to more remote locations than others. The maternal and child health program in Haiti focuses on the health of mothers and children under the age of 5. They perform trainings in clinics for people they have selected to become local health agents. These agents become medical contacts for the communities they live in. They're trained to respond to various situations in their respective communities, from recognizing dangerous pregnancy signs to ensuring mothers with children under the age of 5 keep vaccinations for their children up-to-date.
Because the mountains of Haiti are so difficult to reach, Samaritan's Purse trains local health agents from each remote community. Maternal and child health staff members join the trained health agents for the house visits in their communities. The community of Gesom is about 45 minutes outside the center of Trouin, where the nearest health clinic is located, by car.
Most people don't have access to cars, and walking there takes hours. Below that larger community is where we conducted our field visits, in the spread-out community of Dine, which is even farther from the center of Trouin.
I had never been on a maternal and child health visit, so I wasn't sure what to expect. When we got out of the car and walked to the edge of the mountain, my eyes swept the hillside, tracing the narrow trail in front of us. I looked down at my TOMS and prayed that they would somehow instantly gain more traction.
As we began downhill, I turned around and looked back up at the steep mountain side that we had finished scooting down.
"Why do I have the feeling that that's our only way back out?" I said to my co-worker Yves.
"You're not wrong," he said with a laugh.
After walking for about a mile, we came to our first home. The local health agent with us is also the pastor of the community, so he has strong relationships with all of his patients in the area. Once settled, the Samaritan's Purse staff members and local health agent shared the purpose of maternal and child health and asked questions about the child. They performed tests on the baby and asked about the mother's health.
After the house visit was complete and any additional resources were provided, they continued to the next house. These people know that our staff members are willing to travel far on foot to assess their health. We continued our climb down the mountain and walked for another mile before reaching the second house in Dine.
Who Will Go?
Houses in the remote parts of Haiti are scattered throughout the community; sometimes you can walk two miles before finding a neighbor. The distance of the homes makes the need more apparent. If we don't go to the distant communities with medical knowledge and the Gospel, who will go?
God began cross-cultural heart tugs on me when I was a freshman in college. But I never would have believed someone if they had told me I'd be living in Haiti for almost a year after I graduated college. Because of the time I've spent in Haiti, my heart asks, "If we don't go, then who will?"
I never thought God would foster a desire to live abroad in the difficult places of the world, but now whenever I look back, I see all the flashing red arrows that have led me here. I also never thought I'd be trekking through the most remote places in Haiti, but I'm thankful for this season of my life.
God has brought me so much joy through these times on the field and has used these past seven months in the field as its own form of medicine. Haiti has been life-giving, and I find it ironic that God used a broken country to bring life to my weary and tired heart. God prescribes us exactly what we need. He understands our symptoms and the root cause of them far before we do.
"Are not two sparrows sold for a copper coin? And not one of them falls to the ground apart from your Father's will. But the very hairs of your head are all numbered. Do not fear therefore; you are of more value than many sparrows" (Matthew 10:29-31, NKJV).
We are of more value than the sparrows in the air. We can confidently trust that God provides for us regardless of our circumstances. Sometimes it's in the form of a health team traveling far to find you to assess your health. Even in unexpected forms, God's provisions are exactly what we need.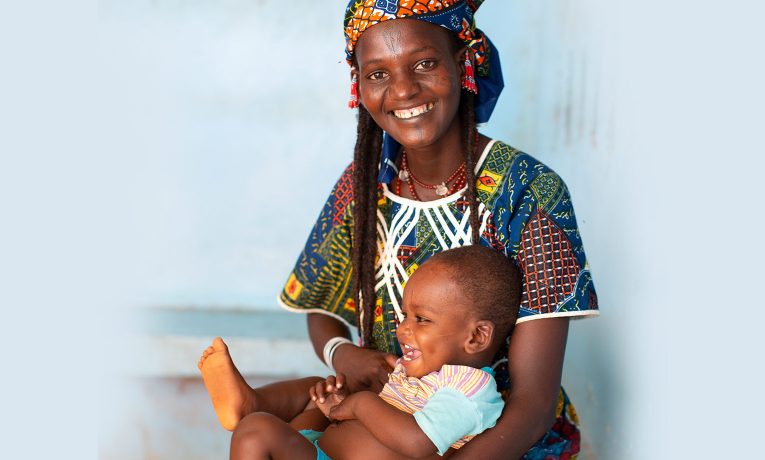 Cuida de las madres y sus bebés
Trágicamente, cientos de madres jóvenes y miles de recién nacidos mueren cada día a causa de enfermedades que se pudieron evitar. Tu donación puede ayudar a Samaritan's Purse a reducir los niveles de mortalidad en las mujeres y niños jóvenes al mejorar sus servicios de obstetricia, enseñándoles prácticas esenciales de nutrición e incrementando el acceso a servicios de salud de calidad.
---
Cuidado prenatal y de maternidad 013717
Sugerencia: $75