Sisters in California who are 88 years old are dedicated to packing Operation Christmas Child shoeboxes.
Operation Christmas Child
013477
Twin sisters Leabele McLeod and Laralea McLaughlin grew up in a poor family that struggled to make ends meet. They were so thankful any time a friend or neighbor offered them food or other essentials.
Now, at age 88, Leabele and Laralea are giving back to children growing up in difficult situations. The sisters have been packing gift-filled Operation Christmas Child shoeboxes for 10 years, sending the hope of the Gospel all over the world.
They live in Chico, California, and shop year-round for gift items to pack in their boxes. They consider serving God in this way as a tremendous blessing.
Watch the video at the top of the article for their inspiring story!
National Collection Week is only a few weeks away! You've still got time to pack your Operation Christmas Child shoeboxes and bless children in need. Learn more about how to pack a shoebox or how to build one online.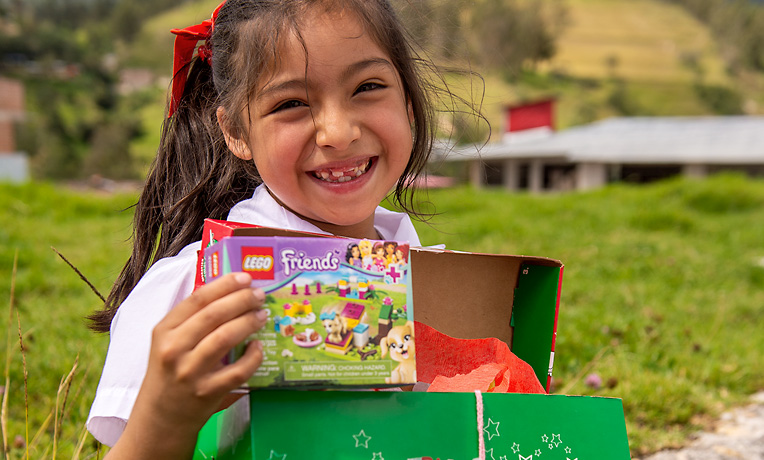 Operation Christmas Child
Through Operation Christmas Child, Samaritan's Purse is sharing the Good News of Jesus Christ with millions of boys and girls in more than 100 countries each year. Many of these children have never before received a present or heard the true meaning of Christmas—until they open a gift-filled shoebox from a person like you. Some people are not able to give the $9 per shoebox we request for shipping and related costs. By adopting a shoebox, you can partner with them to deliver the Gospel and help "bring salvation to the ends of the earth" (Acts 13:47, ESV).
---
Operation Christmas Child 013477
Adopt a Shoebox: $9 | Adopt a Carton of 15 Boxes: $135